IAM Conferences 2022
Date & Time:
15 June 2022 09:00GMT
to
31 December 2022 17:30GMT
Events are open to everybody with a website account – register to book
View the IAM Conferences taking place globally in 2022 
IAM Global Conference - 15-16 June
The IAM virtual global conference will focus on how maturity yields asset management benefits at all levels of the maturity scale, whilst considering how the Circular Economy is both a driver and outcome of asset management, along with other Mega trends, and share real examples of benefit realization from each of these at all levels of adoption.
IAM NL Conference - I AM Not Surprised - 22 June
Verrassingen kunnen positief of negatief zijn. Zo werden wij allen negatief verrast door een coronapandemie. Dit jaar organiseert IAM NL weer haar jaarcongres, waarmee we de assetmanagement community in Nederland positief willen verrassen!
Postponed - IAM Malaysia Chapter Conference - 19 July
This event has been postponed. New event date tbc. This will be the first Malaysia Conference, the key theme covered in this year's programe will be Harnassing Asset Management in business operations and is designed for Practitioners to share their experiences and aspirations on good practice of asset management. The sessions will consist of keynote speakers and presentations. 
IAM North America Conference - 3-6 October
The North America Conference will be held in person this year in Denver, CO. with renowned speakers and high quality content around this year's theme -
 'Building back infrastructure..Smarter'
IAM Germany Conference - 3-4 November
*Save the Date. Event Details TBC.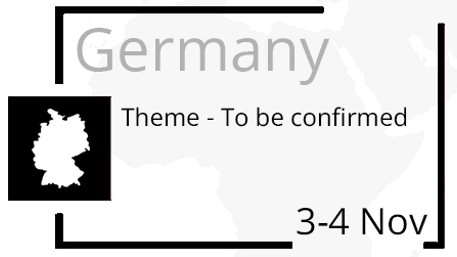 IAM UK Chapter Conference - 23-24 November 
This year's physical event will focus on the theme 'What does the Climate Emergency mean for asset management?' 
Conference Programes TBC.