HS2 Site Visit
Address:
BBV Curzon Street Compound
Gate N13-G20
Birmingham B4 7XE
UK

Date & Time:
14 September 2023
10:00 - 13:00 BST
Category
Regional / Branch Event
Overview:
HS2 site teams will provide an overview of the work ongoing and visible at both Curzon Street and Washwood Heath sites.
The Curzon Street visit will be office based and include the opportunity to look out on the site from a viewing platform.
The Washwood Heath visit will include a physical tour of the site. 
The event will start at Curzon Street with transport to and from the Washwood Heath site by minibus. PPE (personal protective equipment) will be provided by the site team at Washwood Heath.
Places are limited for this event, up to 25 at Curzon Street but only 16 for the site tour at Washwood Heath. We will also need to provide details of attendees to HS2/BBV staff for security and PPE purposes by the beginning of September so please respond early and only if you are confident that you will be able to attend. If your circumstances change and you are unable to attend, please let us know that so that your place can be re-assigned.
The presentations and tour will be provided by HS2 and Balfour Beatty Vinci (BBV) staff.
Agenda:
10.00 Start
- Welcome at Curzon Street followed by a presentation on the work at the site and opportunity to look out on the site from a viewing platform (for up to 25 people).
- Transport to Washwood Heath site by minibus (for 16 people only).
- Site tour at Washwood Heath (after change into PPE)
- Return to Millennium Point Car Park
13.00 Finish
Please Note: This Events page will book you on to the Office Based Curzon Street event. Click Here if you also wish to book a place on the Washwood Heath Tour [FULLY BOOKED].
Please see below for location plans: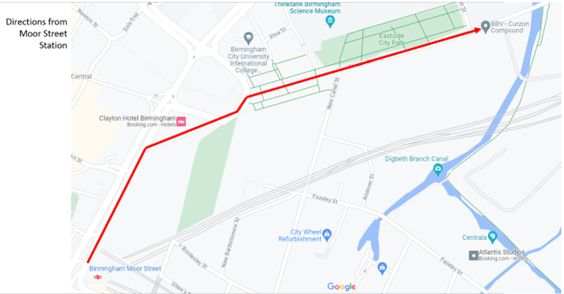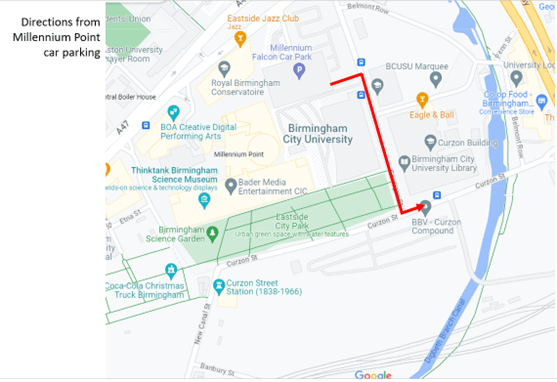 Free Package - Corporate Member Price
£0.00
Free Package - Member Price
£0.00
Free Package - Non Member Price
£0.00
Free Package - Corporate Member Price
€0.00
Free Package - Member Price
€0.00
Free Package - Non Member Price
€0.00
Free Package - Corporate Member Price
$0.00
Free Package - Member Price
$0.00
Free Package - Non Member Price
$0.00
Free Package - Member Price
£0.00
Free Package - Non Member Price
£0.00
Free Package - Member Price
$0.00
Free Package - Non Member Price
$0.00
Free Package - Member Price
€0.00
Free Package - Non Member Price
€0.00