Asset Management Professionals
What is the Register of Professionals?
We have been seeking to raise the influence and status of asset management professionals for a while. So far, we have focused on support for individuals pursuing their individual journey, by introducing IAM examinations in 2013. These qualifications are based on our Competences Framework, which has been fine-tuned and used by many companies since its publication in 2006. For those wishing to sit either our Certificate or Diploma exams, the syllabus has been addressed by our knowledge base, events, webinars and formal training available through IAM Endorsed Trainers. 
This has enabled professionals in any discipline to study for qualifications that demonstrate their broadened knowledge and expertise. The IAM has awarded around 8,000 Certificates and Diplomas to people worldwide, enabling them and their employers to recognise their achievements. The feedback supports the value of these qualifications and repeatedly identifies the need for a high level of professional recognition. 
We are now ready to enable successful individuals to be recognized by their peers as professionals in this field by designating them 'Asset Management Professional' and allowing them to use the post-nominal letters 'AMP'.
This is not an IAM membership grade and is open to everyone in the profession whichever institute or professional body they are associated with. 
Without a common designation, many organizations will struggle to understand what a person knows or can do. By making this register open to all around the world, not only IAM members, we want to help raise the global recognition of asset management professionals. This will also make more organizations and stakeholders aware of the value of asset management.
Who should become an Asset Management Professional (AMP)?
If you want to demonstrate your level of knowledge and experience, show that you're keeping these current with continuing professional development and that you are recognised and respected by your peers in this exciting new field, then… Apply Now
Like many programmes we have initiated over 25 years, new concepts take a little time to be established.  The same will happen with Asset Management Professionals. We hope to foster a community that values the achievement of these post-nominals. This will create a virtuous circle whereby employers will look for AMP as a quality mark of capability and people will wish to hold it.
People who apply now are not only distinguishing themselves as true professionals but also helping to raise the desirability of becoming AMP.
---
Why have we developed the register of Asset Management Professionals?
Asset management has come a long way since the IAM was founded in 1994. We had a vision back then that this philosophy would bring great value and benefits to all kinds of organizations and people.

The adoption around the world of BSI PAS 55:2008, first written by the IAM in 2003 became the base document for the ISO 55000 suite of standards in 2014. In the last five years, asset management as we understand it has become mainstream. Its adoption still varies greatly in different countries but leading organizations can be seen all around the globe.

It has always been valued as a cross-sectoral, cross-functional activity and the benefits come only when organizations commit to the right culture and behaviours. We talked of the problem of 'silos' decades ago and this is now common in business conversations everywhere. (The language varies but silos, smokestacks or whatever you use to refers to the vertical functional departments that many organizations become.)

Essentially, this means that people, especially senior people, need to learn the language of other silos for the organization to flourish. When such a board or project group discuss plans or policy, everyone around the table needs to be heard and valued. It is even more important to have influential asset management professionals because they think cross-functionally anyway and can help integrate the silo activities and teams.

For the whole organization to adopt the right behaviours, the leaders need to set the right culture. This is often a change management exercise, but it is easier to ask people to adopt the right behaviour if they understand why – and asset management makes this much easier to understand.
So far, most practitioners in asset management have begun their education and career in another discipline. For example, many engineers have recognised the value of asset management to their employer and sought to broaden their knowledge, experience and competences. So have accountants, business managers, and many others joined this community and brought with them real learning that helps others. We are delighted to see now that many investors and similar organizational stakeholders are involved, and some governments are beginning to adopt asset management.

We believe this will continue to be a career path that suits many. Becoming proficient in a chosen profession will lead some people, as their experience broadens and deepens, to bring all their learning together and look beyond specialisms like managing, building, maintaining or operating assets. They will help them become really effective as they move into senior or top management or they may wish to focus on an asset management specialism like decision support.

Note that we differentiate asset managers from asset management professionals. You can find out much more about this elsewhere but there is a succinct document 'Managing Assets in the context of Asset Management'. The point, briefly, is that we try not to focus on the assets themselves: our aim is to derive value for organizations by choosing and exploiting the right assets.

Therefore, a true asset management professional is of great value to an organization. They can help integrate the contribution of people focused on their own activity and ensure an overview that sets the right priorities and understands the context in which the organization seeks to excel. The structured approach helps everyone do their work better with better results for all.

We are finding that the broad world of asset management attracts some people to start their career as asset management professionals; and the first degree courses are emerging in leading universities as this need is recognised. This is a very exciting development and such people are learning important skills that complement traditional business management learning.
Many people ask what the difference is between being a member of a professional body (like the IAM) and being registered as a professional.

Membership of a professional body demonstrates your commitment to your profession and to the professional body that you have chosen. It is usually driven by your desire to drive the profession forward and contribute to its advancement. For many people, their professional body offers a network of support; an environment where they can share knowledge and learn from their peers, but also where they can support others.

On the other hand, becoming a registered professional is a demonstration of your competence within your field. In the case of an Asset Management Professional, this is a recognition of the depth and breadth of your knowledge and your experience within the field of asset management.

Of course, the two are linked. Members and Fellows of the IAM need a level of competence in order to drive the profession forward. And a professional should be committed to their profession, which is why one of the essential criteria for Asset Management Professionals is membership of the IAM or another relevant professional body.

For clarity, being a Member of the IAM (MIAM) is NOT sufficient to admit you to the register. BUT many holders of MIAM may well be sufficiently qualified and experienced to become registered as an Asset Management Professional (AMP).
What do we expect Asset Management Professionals to demonstrate?
Asset management professionals have demonstrable depth of experience across a broad spectrum within the discipline, encompassing the seven Key Roles within the Competency Framework comprising: policy, strategy, planning, delivering plans, risk management, knowledge management and capability development.
This broad scope sets asset management professionals apart from others working within more focussed areas of managing assets. Asset management professionals are integrators that communicate at all levels in an organisation connecting technical, engineering, financial, and other specialist functions to the c-suite.
Registration as an Asset Management Professional provides independent recognition of your accomplishment and compliance.
Partners and Similar Professional Associations
Becoming an Asset Management Professional is not only for IAM Members. This is a means of offering an open designation and register 'in common'. We recognise and applaud the work done in sister bodies around the world. Some members of the Global Forum (GFMAM.org), in particular, have been doing excellent work in the area of qualifications and certifications.
We piloted this with our sponsors and Patrons and launched in October 2020. Opening the register to all. We are now happy to discuss partnerships with other associations interested in appointing their own members to this register. It may be possible that achievement of existing levels in another association would be judged equivalent to AMP and awardable on that basis following an interview.
How do I Apply to become an Asset Management Professional (AMP)?
The process is straightforward and similar to applications for achievement in other membership associations. The core criteria are summarised below and explained in detail in the downloadable Guide for Applicants.
Criteria for Applicants
Full details can be found in our 'Guide for Applicants'.
  Applicants are required to meet two core criteria:
Demonstrate evidence of broad asset management knowledge and understanding. This may be through the IAM Diploma or an equivalent qualification (this could include a recognised university asset management degree, which is more demanding than the Diploma syllabus, for example) and/or your experience within the field as asset management.  Greater length and depth of experience will be required if no qualification is held.
Be a paying member, in good standing, of the IAM or another relevant professional association.
Experience is demonstrated by the amount of time spent working in each of the Key Roles defined in the IAM Competency Framework, particularly working as a Leading Practitioner or Principal. 
The full requirements are explained in the Guide for Applicants
Click here to download our Competences Framework.
Click here to read about recognized levels of expertise e.g. Leading practitioner.
How do I apply?
Please read the Guide for Applicants thoroughly. If you feel you meet the criteria, then you're nearly ready to complete the online application form. Before you do, you will need to consider your evidence and how you will demonstrate of your competence in each the seven Key Roles. And of course, set aside enough time to complete the application form –  though you will be able to save and return to your application.
You will also need to pay the application fee before your application is reviewed and progressed and agree to the Code of Ethics for Asset Management Professionals if your application is successful.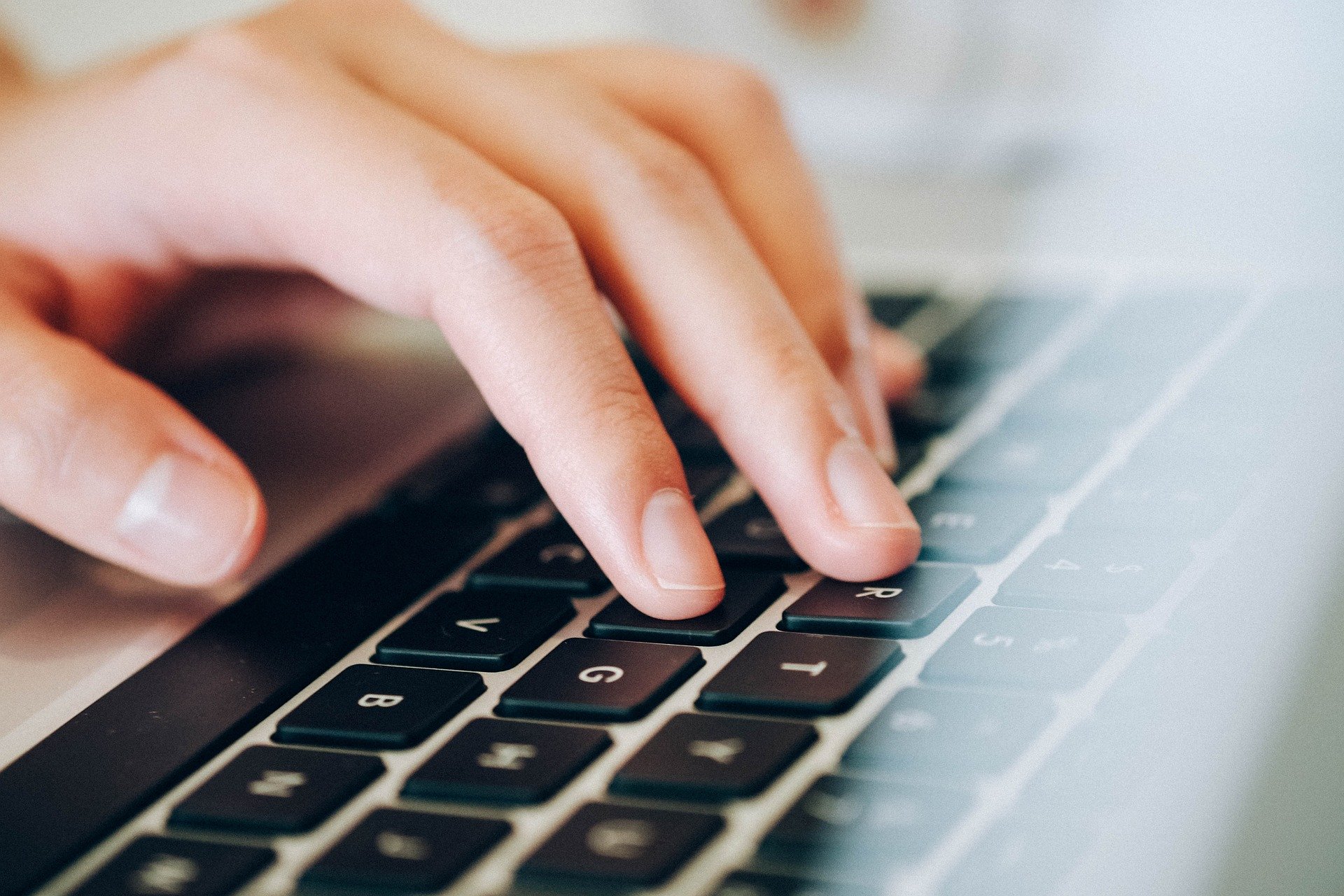 How much does it cost?
| | | |
| --- | --- | --- |
|   | Application Fee* | Annual Retention Fee* |
| IAM Member | £220 | £50 |
| IAM Non-member | £320 | £70 |
*VAT will be applied where applicable
What happens after I submit my application?
If you would like to apply to be admitted to the Register of Asset Management Professionals, you will need to complete the application form, which will then be reviewed. There are two possible outcomes following the review:
If the review is successful, you will be invited for an interview with two interviewers (usually via videoconference).
If the review is unsuccessful, you will be informed of this outcome and not be admitted to the register at this time.
If you are invited for an interview you will be asked to discuss your experience and knowledge across the seven Key Roles defined in the IAM Competences Framework.
You will not be given the outcome of your interview immediately.
Following your interview, your interviewers will determine whether you have met the criteria and can be admitted to the register of Asset Management Professionals.
You will then be sent an electronic Notification of Outcome by the IAM Office, usually within two weeks of your interview.