The IAM Asset Management Conference 2019
Address:
The Chelsea Harbour Hotel
Chelsea Harbour
London
UK
SW10 0XG

Date & Time:
27 November 2019 09:00GMT
to
28 November 2019 17:30GMT
Events are open to everybody with a website account – register to book
The IAM Asset Management Conference is the Institute's unique Call for Papers event, designed to cover excellence and innovation in asset management. The sessions will comprise presentations from the Call for Papers & Presentations, keynote speakers, workshops, and an IAM Awards stream.
The IAM Annual Lecture and Annual Dinner, including the IAM Global Awards 2019 ceremony, take place on the first evening of the two-day event. These events are available to book separately to the conference. The Annual Lecture is a free event but registration is required. 
Corporate tables of 10 are available at a discounted rate for the IAM Annual Dinner. Find out more. 
We are grateful to our Conference Sponsor: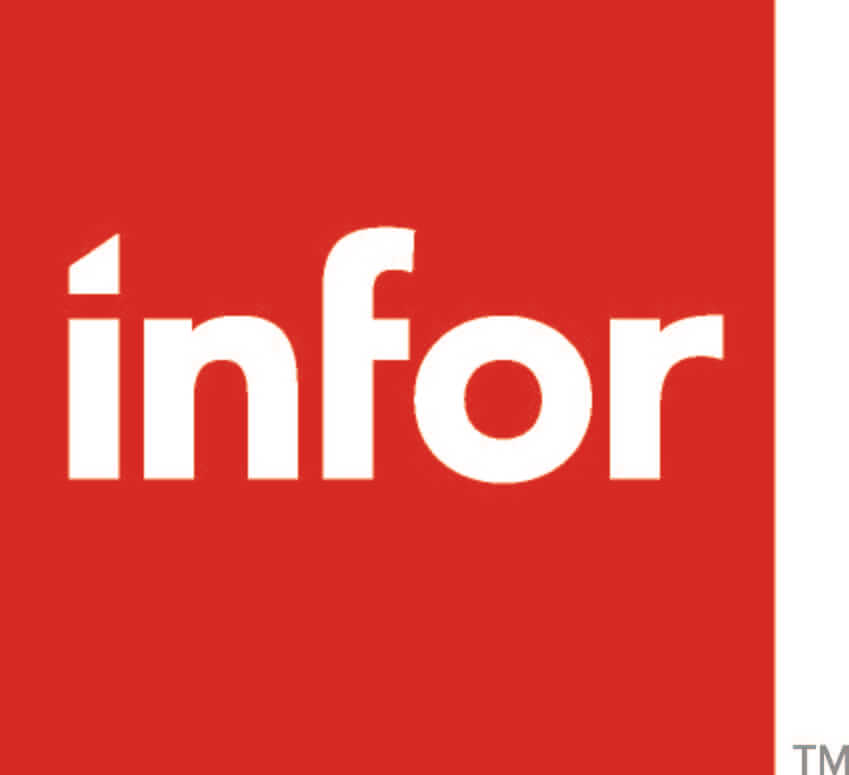 ---
Who should attend?
This event is relevant to asset management professionals seeking to gain insight into and hear first-hand experiences of the latest innovations being used in a range of sectors around the world that are driving the discipline forward.
The event is also relevant to organisations interested in the benefits of asset management, presented and explored through real-life case studies, projects, research areas, tools and techniques.
We see representation from a wide range of asset-intensive industries, public, and academic sectors around the world. 
You do not have to be a paid Member of the Institute of Asset Management in order to attend - anyone can book by signing up as a Registrant. 
---
Added benefits
Knowledge and insight from speakers of a wide range of professional backgrounds
Multiple streams including an IAM Awards stream
Great networking opportunities
Corporate exhibition stands
Free IAM Qualifications exam sessions for paying conference delegates
Delegate bag with merchandise and information
"Meet & greet" for partners of delegates to explore London during the conference
Presentation slides and resources available to delegates post-event
Lunch and refreshments included
---
Testimonials
"A great event bringing together a high calibre of individuals from around to globe to share experiences and improve the global standard of asset management."
Domenic Fonte
General Manager, AssetFuture
"An excellent forum for understanding the "state of the art" in asset management. It's a great opportunity to meet with industry colleagues, and share experiences on managing critical infrastructure."
Sam Gibson
Moyle Operations Manager, Mutual Energy
---
Accommodation
Tickets for the conference, lecture and dinner do not include accommodation. If you are interested in staying at the venue please contact The Chelsea Harbour Hotel directly. 
---
Conference and Event T&Cs
Please read our Terms & Conditions relating to Photography and Filming, Delegate list, Cancellation & Refunds, and VAT Overseas.
IAM Conference and Event T&Cs >
---
Sponsorship & Exhibition Opportunities
Sponsoring or exhibiting at the IAM Annual Conference 2019 will place your organisation in a unique position to promote your brand, products and services to the key decision-making individuals amongst your target client businesses.
Emma Howard Boyd
Emma Howard Boyd is the Chair of the Environment Agency, an Ex officio board member of the Department for Environment, Food & Rural Affairs, and the UK Commissioner to the Global Commission on Adaptation. Emma serves on a number of boards and advisory committees which include ShareAction, Menhaden PLC, The Prince's Accounting for Sustainability Project and the Green Finance Institute. 
She has worked in financial services for over 25 years, in corporate finance and fund management. As Director of Stewardship at Jupiter Asset Management until July 2014, Emma was integral to the development of their expertise in the corporate governance and sustainability fields. 
Richard Wakelen
Richard Wakelen is the Head of Asset Management at the Canal & River Trust. He is responsible for managing both asset strategy and engineering services. The Trust is the guardian of nearly 2,000 miles of historic inland waterways across England and Wales. The Trust maintains reservoirs, embankments, cuttings and pumping stations and the nation's third largest collection of listed structures including locks, aqueducts, bridges, tunnels and docks, and many important wildlife habitats. Richard has spent over 25 years managing infrastructure assets, with previous experience being gained in the utility sector managing both water supply and electricity distribution assets. He is a Chartered Engineer, and a Fellow of the IAM and the IET.
His presentation at this conference is on 'Whaley Bridge - the story so far'
Tim Kersley
Tim has led Asset Management improvements in Network Rail for 10 years covering Asset Management Strategy, process to ISO 55001, WLCC decision making criteria, complimentary competency framework, training catalogues & data improvements to BIM level 2. He is also a Cahir of the IAM Patrons group. 
Tim will be co-presenting this conference on 'Digital Twins - learning from case studies'.
Sally Sudworth
Sally is a chartered engineer and chartered environmentalist. She is National Programme Manager for Asset Management at the Environment Agency and is also Sustainability Lead for her directorate. Sally is a Fellow of the Institution of Civil Engineers, a Fellow of WES and a member of the Chartered Institute of Water and Environmental Management. She is also a director at Engineers for Overseas Development, an engineering charity that helps young engineers and technicians become professionally qualified through the design and construction of community projects in sub-Sahara Africa. Sally is also a trustee of the Women's Engineering Society and chairs the Karen Burt judging panel.
Her presentation at this conference is on 'The Climate Change Emergency and the Environment Agency's response as an asset management organisation'. 
We have an exciting schedule of Plenary presentations and parallel sessions available across a wide range of asset management topics, as well as our Annual Lecture - this time presented by Emma Howard Boyd, Chair of the Environment Agency. Build a conference experience that best aids you!
Download
2019 Corporate Table of 10 - Table (For 10 people) Member Price
£0.00
2019 Corporate Table of 10 - Table (For 10 people) Member Price
£2160.00
2019 Corporate Table of 10 - Table (For 10 people) Non Member Price
£2400.00
Annual Lecture - Corporate Member Price
£0.00
Annual Lecture - Member Price
£0.00
Annual Lecture - Non Member Price
£0.00
Conference - Corporate Member Price
£0.00
Conference - Member Price
£696.00
Conference - Non Member Price
£756.00
Conference, Awards & Dinner - Corporate Member Price
£0.00
Conference, Awards & Dinner - Member Price
£900.00
Conference, Awards & Dinner - Non Member Price
£1020.00
Dinner & Awards - Corporate Member Price
£0.00
Dinner & Awards - Member Price
£234.00
Dinner & Awards - Non Member Price
£276.00
Conference - Corporate Member Price
€0.00
Conference - Member Price
€780.00
Conference - Non Member Price
€840.00
Conference, Awards & Dinner - Corporate Member Price
€0.00
Conference, Awards & Dinner - Member Price
€1020.00
Conference, Awards & Dinner - Non Member Price
€1140.00
Dinner & Awards - Corporate Member Price
€0.00
Dinner & Awards - Member Price
€264.00
Dinner & Awards - Non Member Price
€312.00
Conference - Corporate Member Price
$0.00
Conference - Member Price
$900.00
Conference - Non Member Price
$960.00
Conference, Awards & Dinner - Corporate Member Price
$0.00
Conference, Awards & Dinner - Member Price
$1140.00
Conference, Awards & Dinner - Non Member Price
$1320.00
Dinner & Awards - Corporate Member Price
$0.00
Dinner & Awards - Member Price
$300.00
Dinner & Awards - Non Member Price
$348.00
2019 Corporate Table of 10 - Table (For 10 people) Member Price
£2160.00
2019 Corporate Table of 10 - Table (For 10 people) Non Member Price
£2400.00
Annual Lecture - Member Price
£0.00
Annual Lecture - Non Member Price
£0.00
Conference - Member Price
£780.00
Conference - Non Member Price
£840.00
Conference, Awards & Dinner - Member Price
£900.00
Conference, Awards & Dinner - Non Member Price
£1020.00
Dinner & Awards - Member Price
£234.00
Dinner & Awards - Non Member Price
£276.00
2019 Corporate Table of 10 - Table (For 10 people) Member Price
$3000.00
2019 Corporate Table of 10 - Table (For 10 people) Non Member Price
$3600.00
Conference - Member Price
$696.00
Conference - Non Member Price
$756.00
Conference, Awards & Dinner - Member Price
$1140.00
Conference, Awards & Dinner - Non Member Price
$1320.00
Dinner & Awards - Member Price
$300.00
Dinner & Awards - Non Member Price
$348.00
2019 Corporate Table of 10 - Table (For 10 people) Member Price
€3000.00
2019 Corporate Table of 10 - Table (For 10 people) Non Member Price
€3600.00
Conference - Member Price
€900.00
Conference - Non Member Price
€960.00
Conference, Awards & Dinner - Member Price
€1020.00
Conference, Awards & Dinner - Non Member Price
€1140.00
Dinner & Awards - Member Price
€264.00
Dinner & Awards - Non Member Price
€312.00