The Circular Economy brings together the key aspects of sustainable development by creating solutions for environmental protection and economic gains. The discipline of asset management has until now had limited engagement with circular economic philosophy.
The IAM's Circular Economy program will be developing guidelines on how to incorporate circular economic value within and across asset lifecycles. In particular, the program will explore what the circular economy is in an asset management context and how to establish and measure circular economic value streams.
These guidelines will include how to compare the value of circular economic interventions and trade-offs in asset management decisions and will explore options for auditing and assuring circular economic activity around multiple asset-life cycles. Importantly, the program will also look to stimulate the demand for circular economic innovation in an asset management context.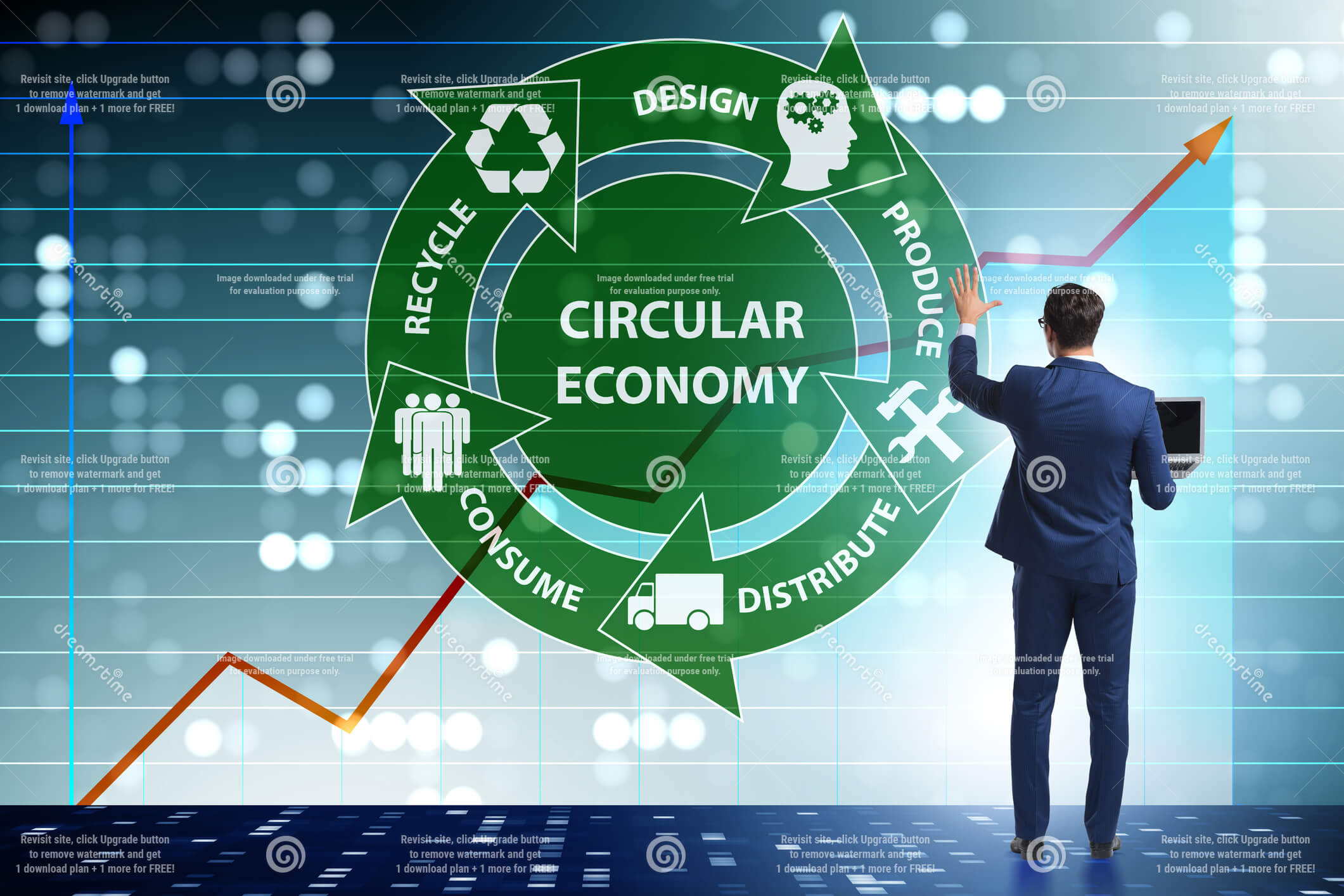 The IAM's position on:
'Circular Economy' and Asset Management
Organizations that plan to protect their future should include sustainability aims within their strategic goals.
An Asset Management approach that balances costs, opportunities, and risks against the desired performance of assets is critical to achieving these goals.
The 'Circular Economy'
The Circular Economy is a systems solutions framework that builds upon systems thinking approaches to tackle global substantiality challenges such as climate change, biodiversity loss, waste, pollution, and regeneration. Businesses taking steps to become more viable by moving away from the conventional practice of 'take-make-waste' should invest in more circular economic ways of working.
The Institute of Asset Management considers the adoption of circular economic philosophies and practices as a key enabler for organizations to move towards sustainable business practices.
Asset Management
Asset Management is the art and science of making decisions to optimize the delivery of value against established organizational objectives. It is a key enabler and platform to inform business strategy for 'designing in' strategic asset value, reducing whole-life costs, and reducing the whole-life environmental impact of key assets.  It is a means to invest in, plan and maintain the value of assets within a circular economic context.  By using Asset Management principles to adapt their business models, organizations can move towards closed-loop systems that optimize the performance of assets whilst extending asset life.
Carl Waring, Frazer-Nash Principal Consultant noted
"Adopting a Circular Economic approach to your business and products brings together the key aspects of sustainable development and economic gains.  Its adoption is a key partner to any Asset Management Strategic Asset Management Plan (SAMP).
It is effective across multiple asset lifecycles, eliminating waste and pollution while circulating materials and products at their highest value and regenerating nature. To enable this shift in business policy, there is a need for the emergence of new types of strategy, operating models, products and services, all of which will demand a clear dependency on Asset Management capabilities."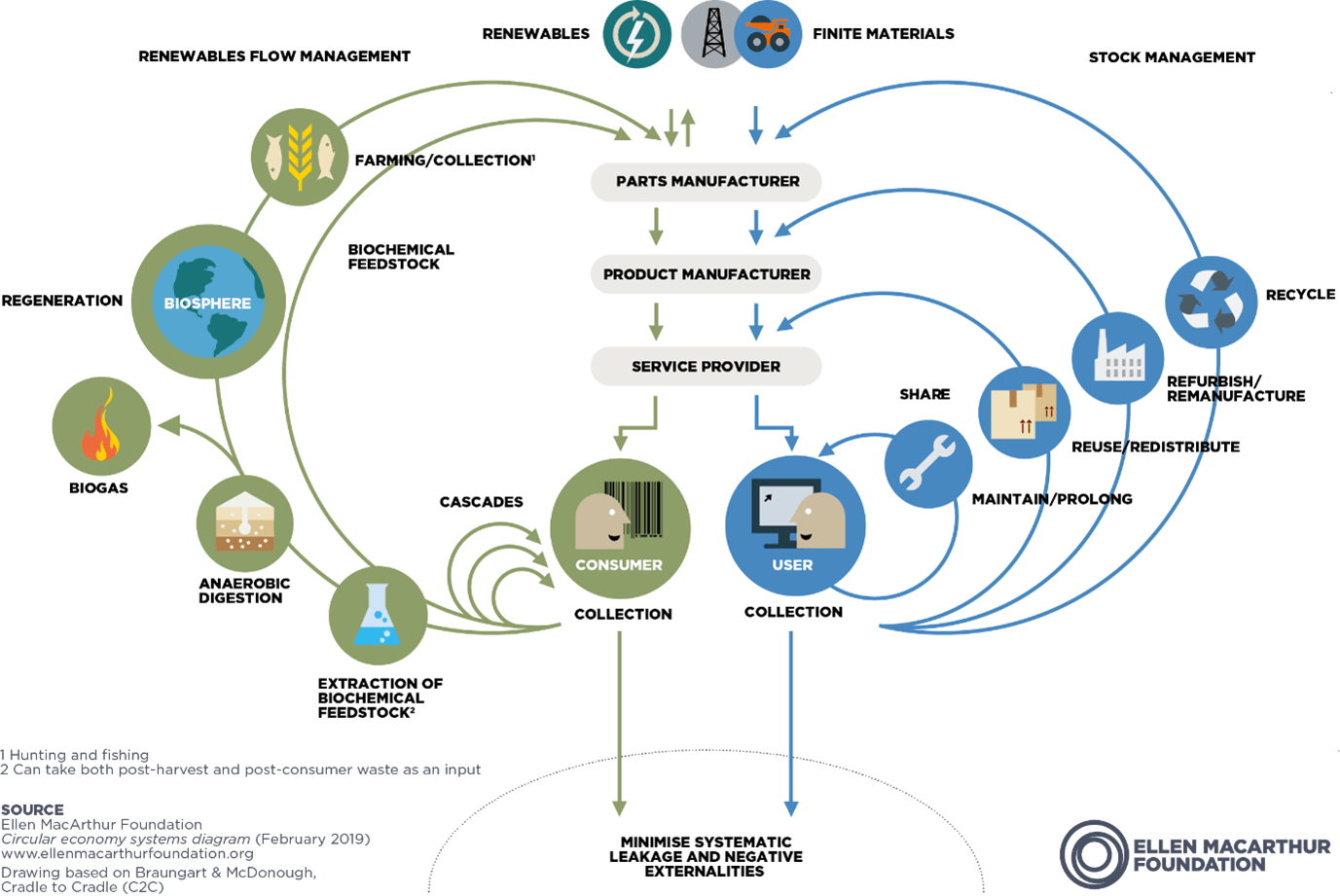 The circular economy knowledge group is chaired by Carl Waring from Frazer-Nash Consultancy.  If you would like to know more or like to get involved with this group, please contact office@theIAM.org
Our Shared Understanding: A Circular Economy in the Built Environment
With contributions from over 100 industry leaders from more than 80 organizations, Our Shared Understanding: a Circular Economy in the Built Environment brings together the best thinking from both the circular economy and built environment communities to identify the core concepts that will guide the transition to a circular economy.  
It calls for collective action to put circular principles at the heart of how we design, manage, build and use our existing buildings and infrastructure. This will have a significant impact on addressing our global systemic challenges, such as achieving net zero emissions, providing climate resilience, protecting biodiversity, and enabling social equity. 
White Papers
How Asset Management can Enable the Circular Economy - November 2022
The Institute of Asset Management has published a white paper How Asset Management Can Enable the Circular Economy. 
This white paper aims to outline how asset management can embrace circular economy principles and highlight the opportunities for enhancing value that this can offer. This is important for organizations working on their circular economy transformation and identity. Drawing upon good asset management practice, the organization's leaders and asset managers will need to understand the relative strengths of their existing asset management capability and how these systems can evolve and adapt, supporting a future circular economy.
We invite comment and discussion on this white paper for potential next steps to be taken in promoting the circular economy within asset management. Next steps and opportunities may include the development of guidance documents, incorporation into international standards, the IAM Subject Specific Guidance documents, tools and techniques to measure readiness for the circular economy, linking to climate change initiatives and sustainability within the organization's context, or even influencing future regulatory requirements.
Rail as an Enabler for the Circular Economy - April 2023 
'Rail as an enabler for the circular economy' White Paper is the result of EPSRC/Circular Economy Network for Transportation System (CENTS+) research with the University of Derby and supported by Frazer-Nash. 
The white paper is set within the UK rail context and takes a systems thinking view on how the UK railway can align to facilitate growth in the circular economy and how asset management can enable that to happen. As part of the research, a number of workshops were held with rail sector stakeholders. 
The paper shows the application and extension to the UK rail sector of the circular economy white paper 'How asset management can enable the circular economy' published in November 2022. 
Please provide feedback on this paper to Carl Waring - carl.waring@theIAM.org