The 2nd German IAM DE Asset Management Conference in Hamburg was again a complete success
08 Oct 2019
The 2nd German IAM DE Asset Management Conference in Hamburg was again a complete success
Please see below for English version. 

Die 2. Deutsche IAM DE Asset Management Konferenz in Hamburg war erneut ein voller Erfolg
Mehr als 70 Teilnehmer aus Deutschland, Österreich und der Schweiz traten die Reise nach Hamburg an, um am 26. & 27. September 2019 an der 2. deutschsprachigen Asset Management Konferenz in Hamburg teilzunehmen.

Das Programm der Veranstaltung beleuchtete verschiedenste Aspekte des Asset Managements anhand von Praxisberichten und konkreten Projektbeispielen. Nachstehend ein Auszug der Themen und Referenten:
Integrierte AM Lösung bei HAMBURG WASSER
Dr. Axel Waldhoff (HAMBURG WASSER)
Interaktive Einführung in das AMS für Mitarbeiter
Michael Kippen (Amprion GmbH)
Assetmanagement in der Immobilienbranche
Prof. Dr. A. Kämpf-Dern (Universität Weimar)
Kennzahlengesteuerte Darstellung des Anlagenzustands & Standardisierung des Asset Berichtswesens
Christoph Weith (Stadtentwässerungsbetriebe Köln)
Die verschiedenen Themen wurden im Rahmen von Fachvorträgen und Podiumsdiskussionen dargestellt und diskutiert. Die Inhalte waren wie im Vorjahr in zwei Blöcke aufgeteilt:
Block A für alle die in das Themenfeld Asset Management einsteigen und/oder Grundlagen erlernen bzw. festigen wollen
Block B für erfahrenere Asset Manager, die sich mit Kollegen austauschen und von diesen lernen wollen
Durch diese Aufteilung erhielten die Teilnehmer die Möglichkeit sich flexibel, an den eigenen Interessen und Bedürfnissen orientiert, das individuelle Programm zusammenzustellen.
Einen besonderen Einblick in die Asset Management Praxis haben die Teilnehmer durch ein interaktives Modul, geleitet von Michael Kippen (Amprion GmbH), erhalten. In diesem Modul hat er mit den Teilnehmern die unterschiedlichen Interessengruppen eines Netzbetreibers identifiziert und die Schwierigkeit der Priorisierung verschiedener, teils divergierender Anforderungen erlebbar gemacht.  
Ein besonderer Dank gilt auch dem Gastgeber der diesjährigen Abendveranstaltung: HAMBURG WASSER. Diese fand in der Alten Sielwarte auf St. Pauli statt. Nach Grußworten des technischen Geschäftsführers Ingo Hannemann wurde bei Essen und Getränken intensiv genetzwerkt. Durch die Nähe zu einer der historischen und noch aktuellen Wirkungsstätten von HAMBURG WASSER konnten Führungen angeboten werden, im Rahmen derer unterirdischen Assets von Hamburg Wasser kennengelernt werden konnten.
Der Dank gilt auch allen Mitgliedern des IAM DE, die diese Konferenz ermöglicht haben.
12 & 13 November 2020
Das IAM DE freut sich, bereits jetzt den Termin für die Konferenz im nächsten Jahr bekannt geben zu können: 12 & 13 November 2020 im Pullman Hotel Stuttgart
 See photos below...
The 2nd German IAM DE Asset Management Conference in Hamburg was again a complete success.
More than 70 participants from Germany, Austria and Switzerland travelled to Hamburg to attend the 2nd German-language Asset Management Conference in Hamburg on 26 & 27 September 2019.
The program of the event highlighted various aspects of asset management by means of practical reports and concrete project examples. Below is an excerpt of the topics and speakers:
Integrated AM solution at HAMBURG WASSER
Dr. Axel Waldhoff (HAMBURG WASSER)


Interactive introduction to the AMS for employees
Michael Kippen (Amprion GmbH)


Asset management in the real estate sector
Prof. Dr. A. Kämpf-Dern (University of Weimar)


Key figure controlled representation of the plant condition & standardization of the asset reporting system
Christoph Weith (Stadtentwässerungsbetriebe Köln)
The various topics were presented and discussed in specialist lectures and panel discussions. As in the previous year, the contents were divided into two blocks:
Block A for all those who want to enter the field of asset management and/or learn or consolidate the basics.
Block B for more experienced asset managers who want to interact with colleagues and learn from them
This division gave the participants the opportunity to put together their own individual program flexibly and in line with their own interests and needs.
An interactive module led by Michael Kippen (Amprion GmbH) gave the participants a special insight into asset management practice. In this module he identified with the participants the different interest groups of a network operator and made it possible to experience the difficulty of prioritizing different, sometimes diverging requirements. 
Special thanks also go to the host of this year's evening event: HAMBURG WASSER. This took place in the Alte Sielwarte on St. Pauli. After greetings of the technical managing director Ingo Hannemann, intensive genetic networking took place for food and drinks. Due to the proximity to one of the historical and still current working sites of HAMBURG WASSER, guided tours could be offered during which underground assets of Hamburg Wasser could be discovered.
Thanks to the members of the IAM DE, that made this Conference possible.
Save the date
IAM DE is pleased to announce the date for next year's conference is 12 & 13 November 2020 at the Pullman Hotel Stuttgart.
Event Photos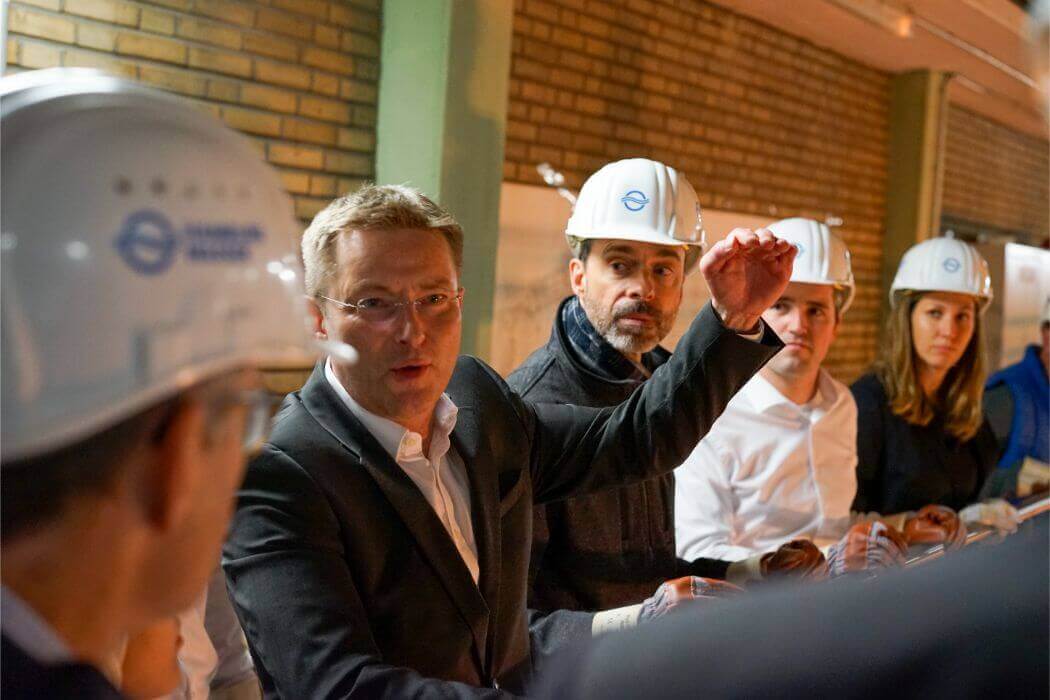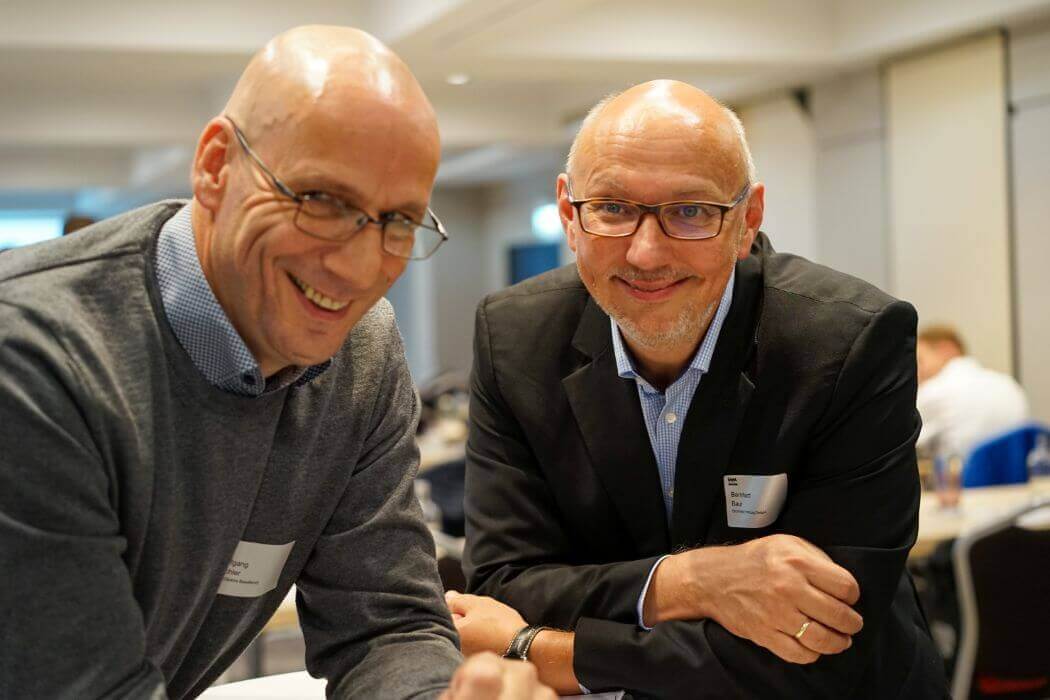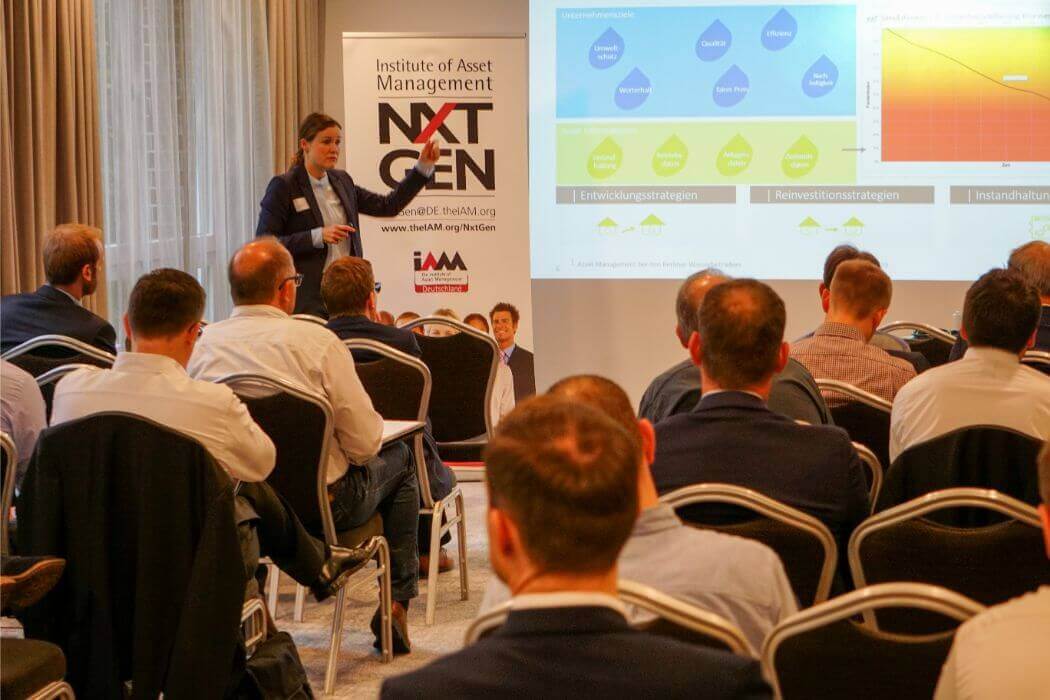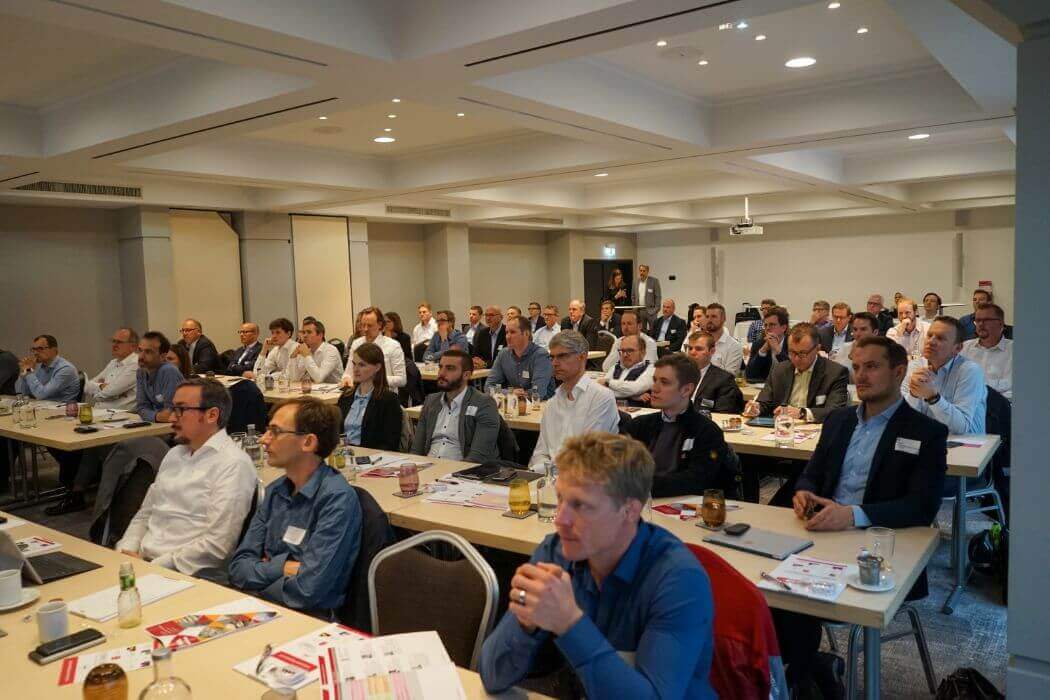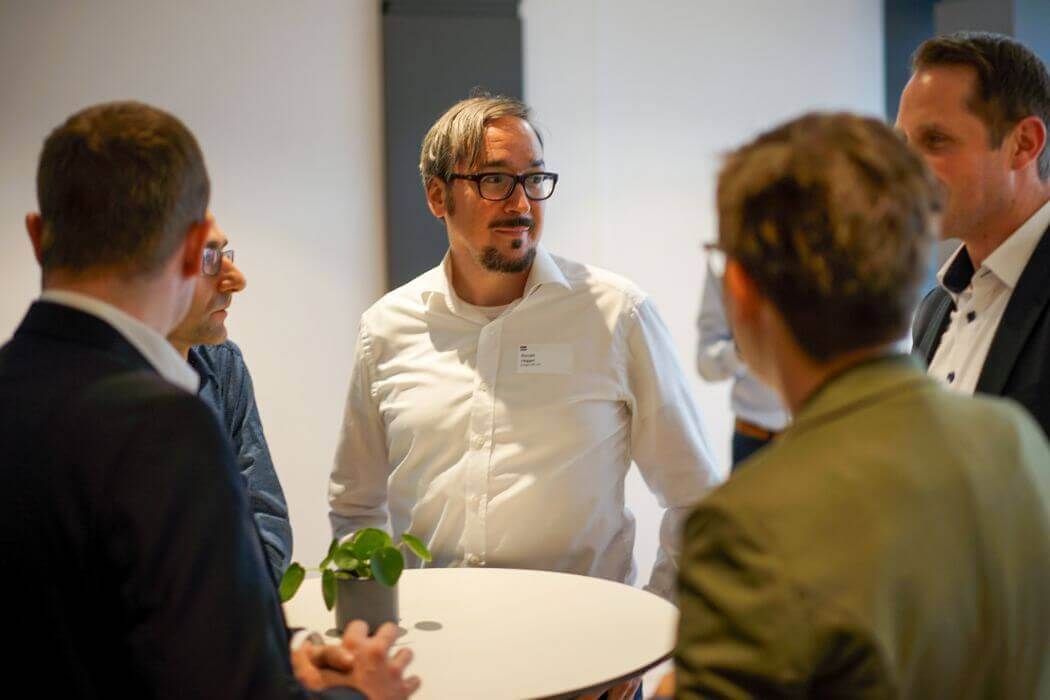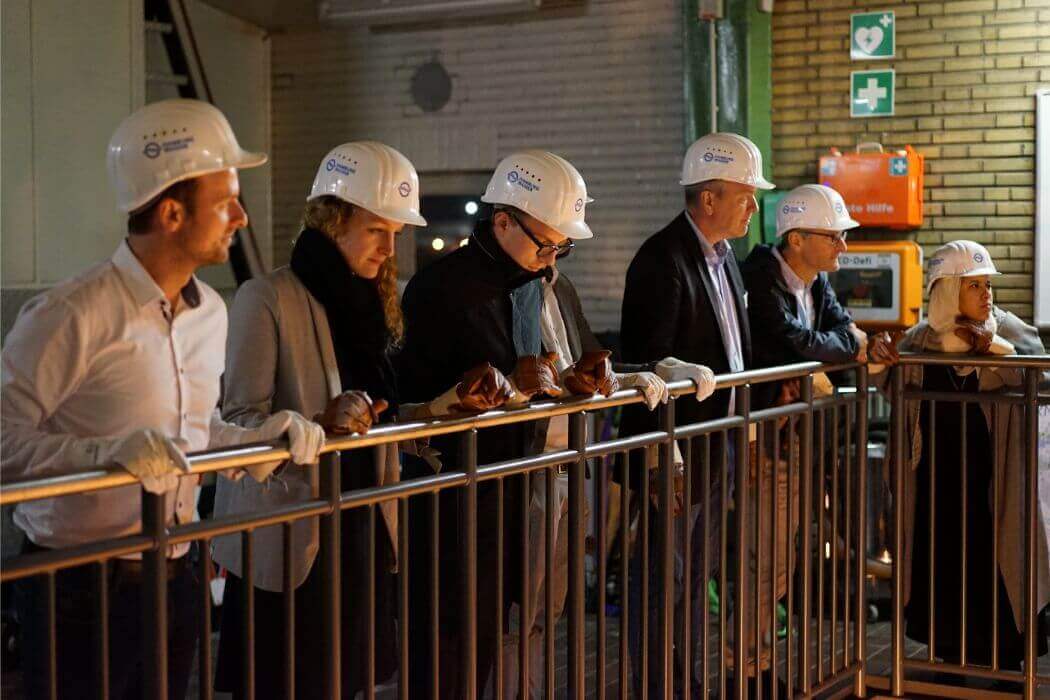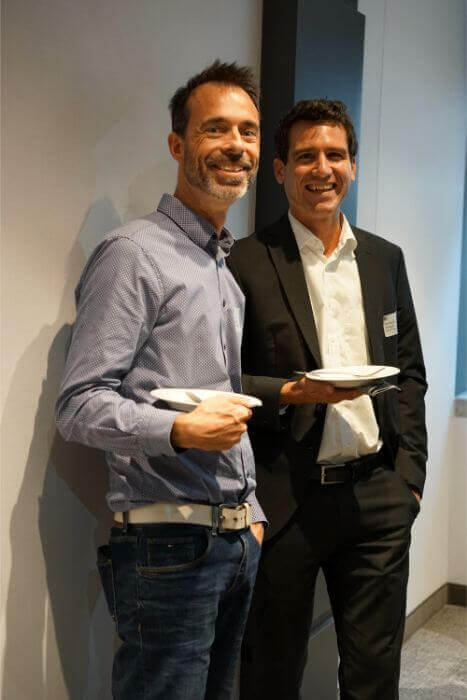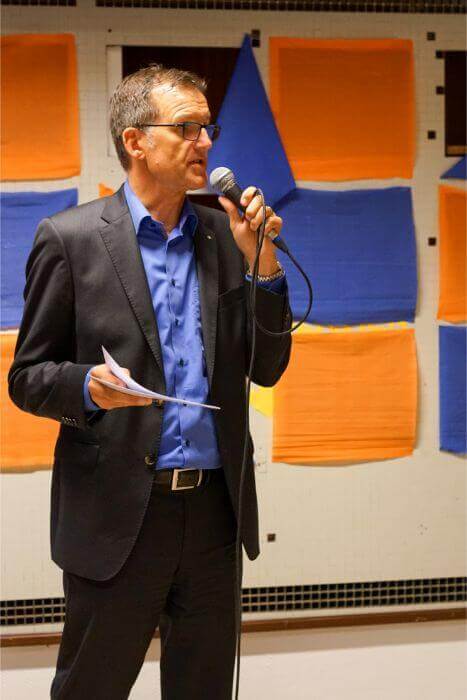 Related News