The IAM President's Awards
20 Jan 2021
The IAM President's Awards
The IAM's Presidents Awards are Awarded to individuals within the IAM Asset Management Community who have provided exceptional support to the IAM, either on a specific initiative or over an extended period of time. 
Here are our Award Recipients over the last few years..
Previous Award Winners
2019 - John Green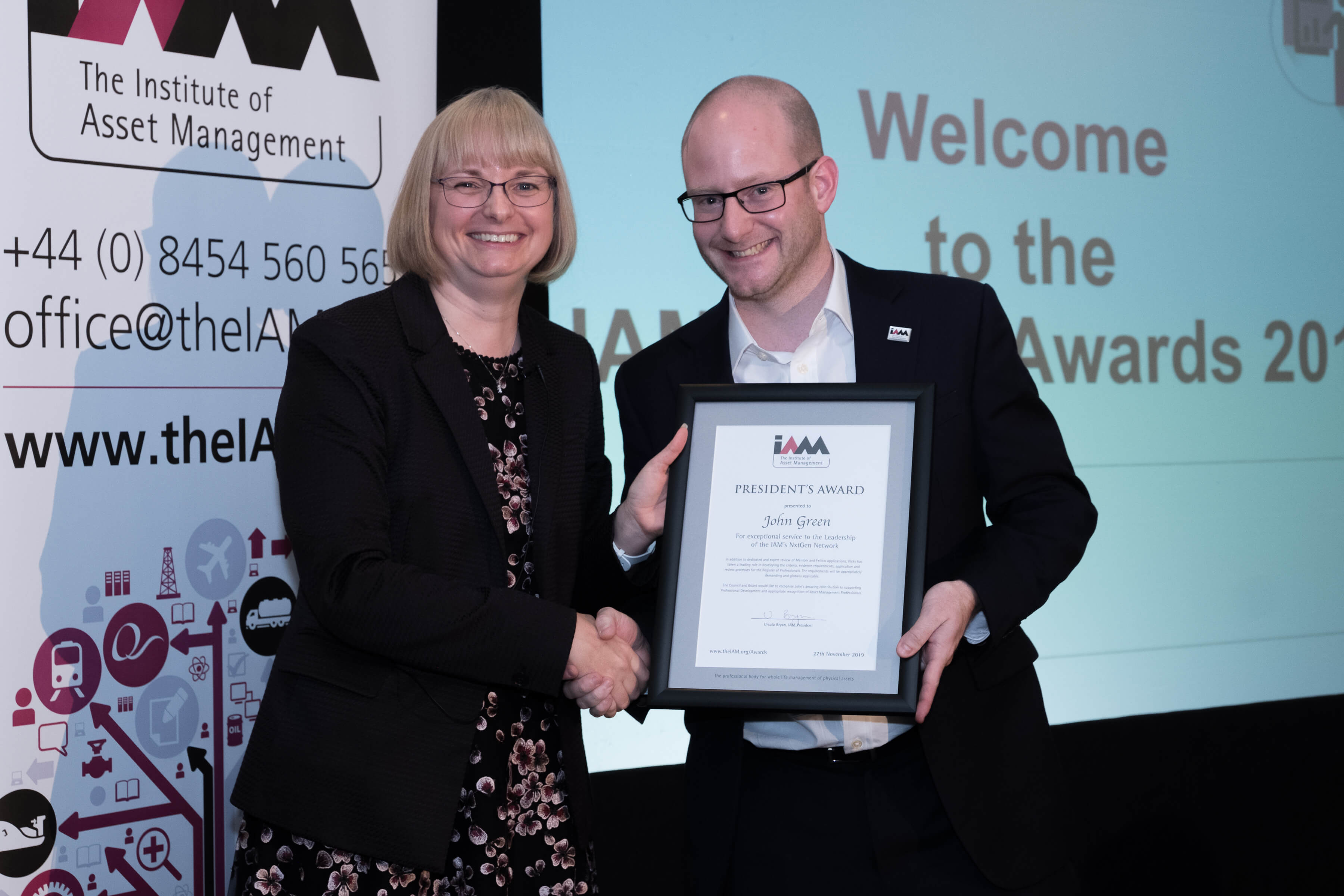 For exceptional Leadership of the IAM's NxtGen Network. Awarded by Ursula Bryan, IAM President - 27th November 2019.
2019 - Vicky Vassou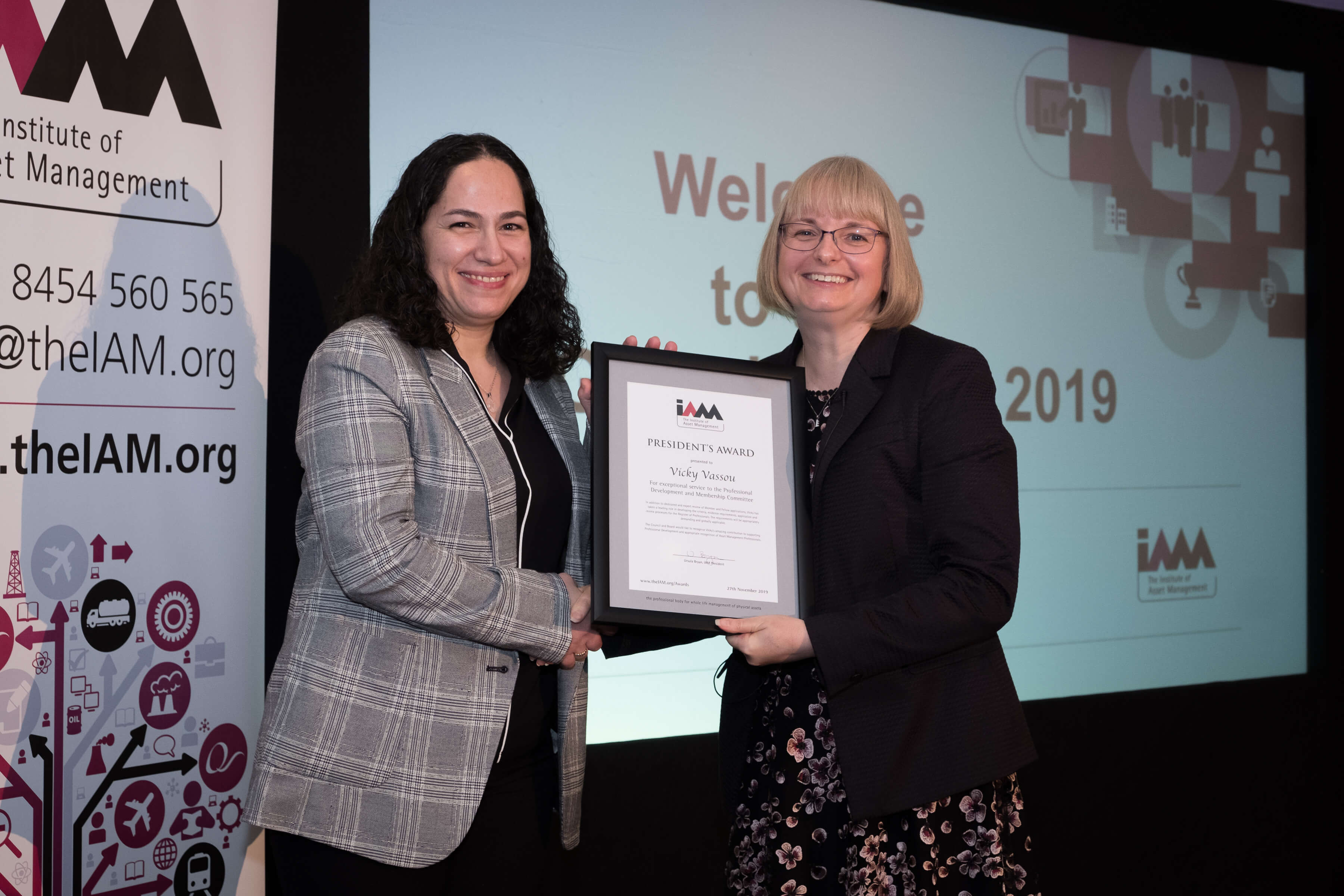 For exceptional service to the Membership and Professional Development Committee. Awarded by Ursula Bryan, IAM President - 27th November 2019
2018 - John Woodhouse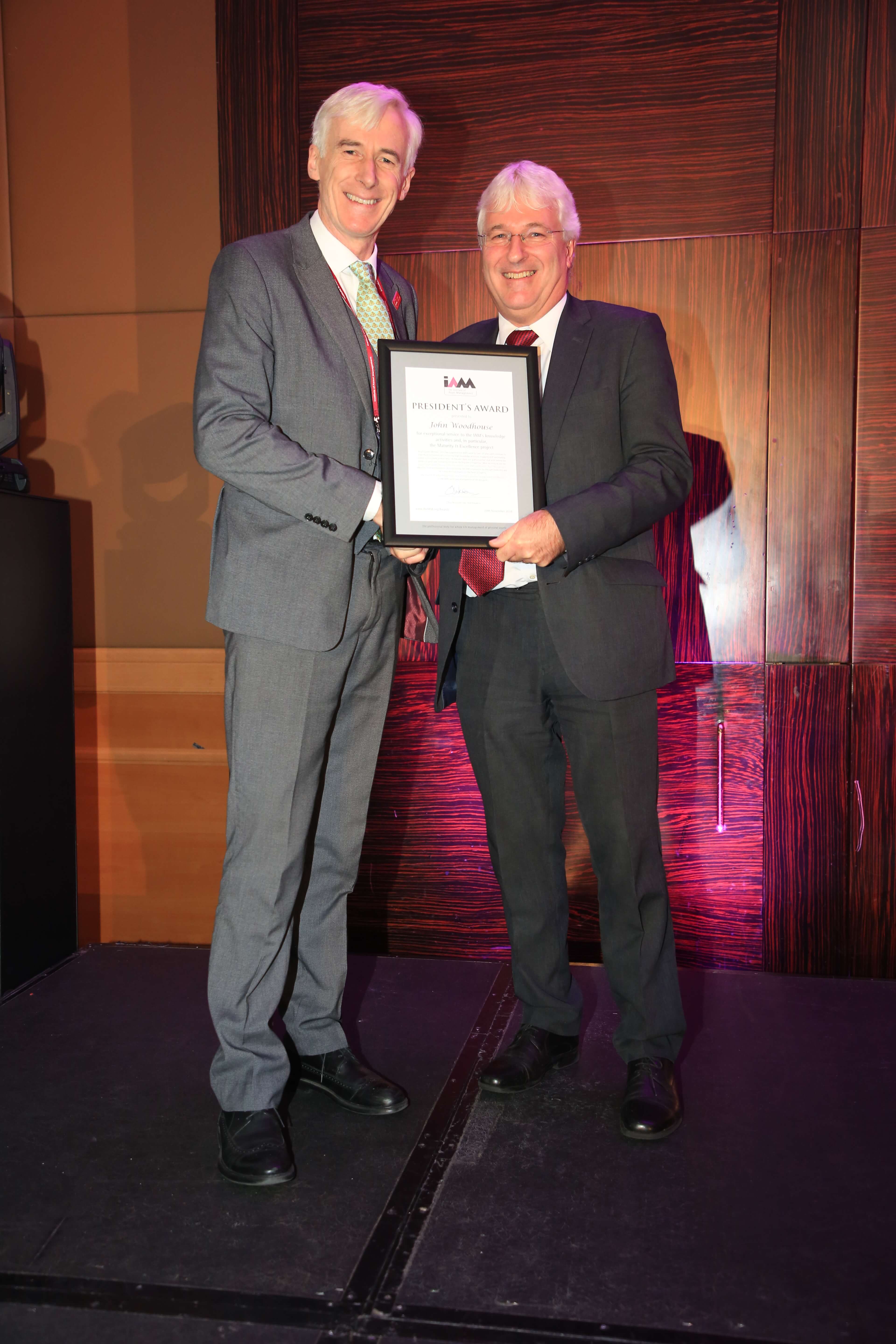 For exceptional services to the IAM's knowledge activities and, in particular the Maturity and Excellence Project. Awarded by Chris Newsome, Former IAM President - 27th November 2018
2017 - Thomas W Smith 
For exceptional service to the growth of IAM USA and development of our knowledge base. Awarded by Chris Newsome, Former IAM President - 27th November 2017
2017 - Jerry Holdsworth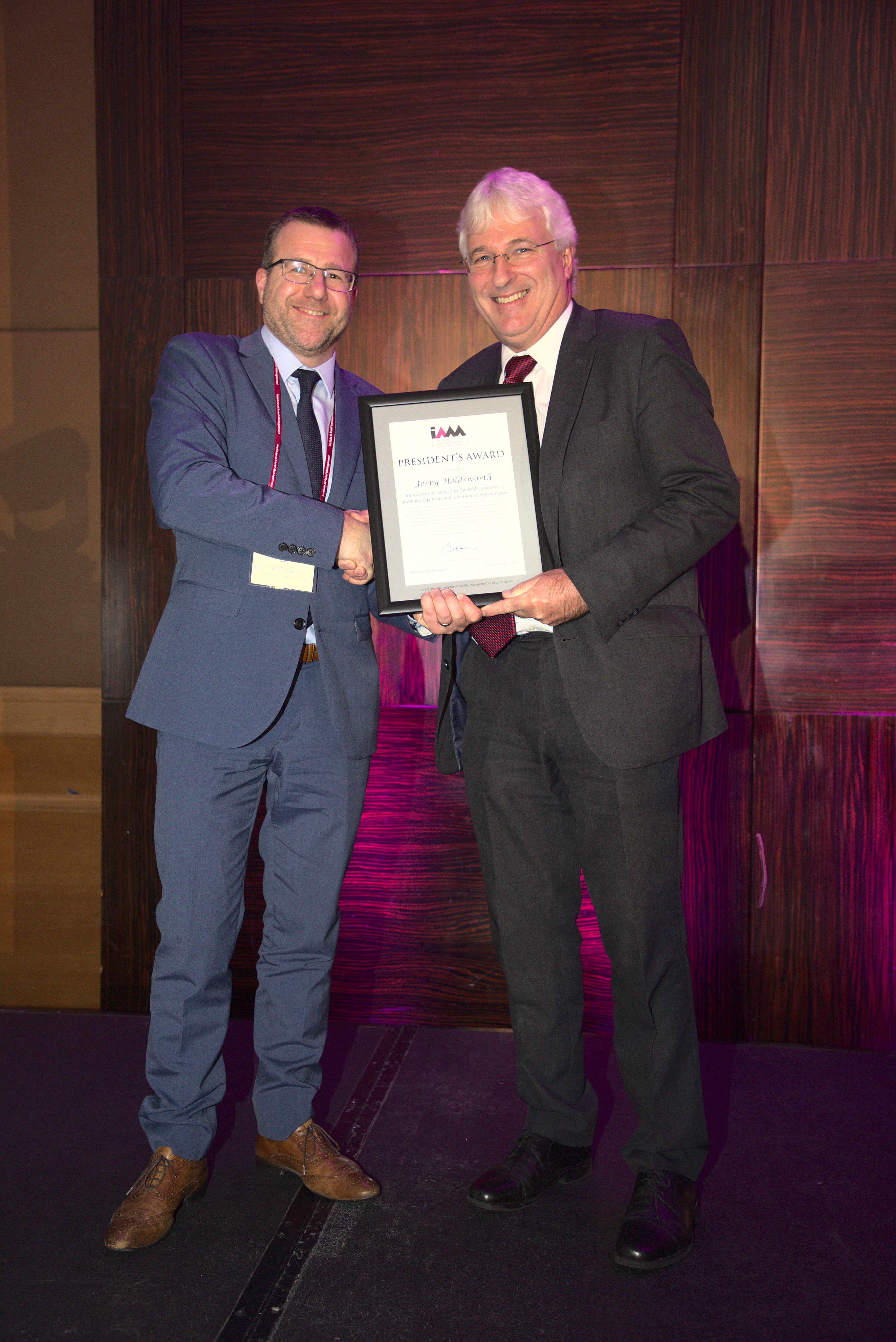 For exceptional service to the IAM's Assessment Methodology tools and wider knowledge activities. Awarded by Chris Newsome, Former IAM President - 27th November 2017
2017 - Aled Williams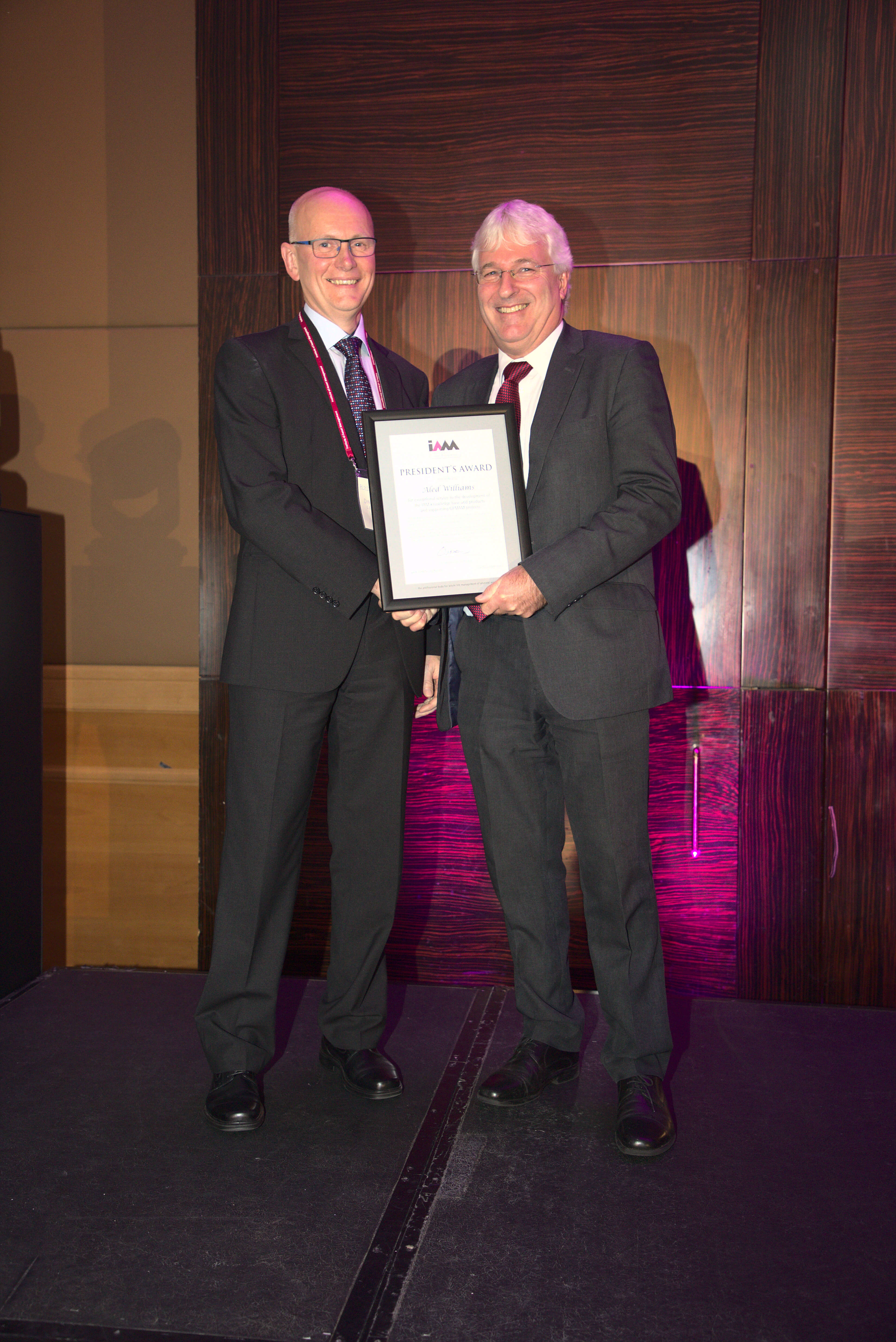 For exceptional service to the development of the IAM knowledge base and products and supporting GFMAM products. Awarded by Chris Newsome, Former IAM President - 27th November 2017
2016 - Graham Hainsworth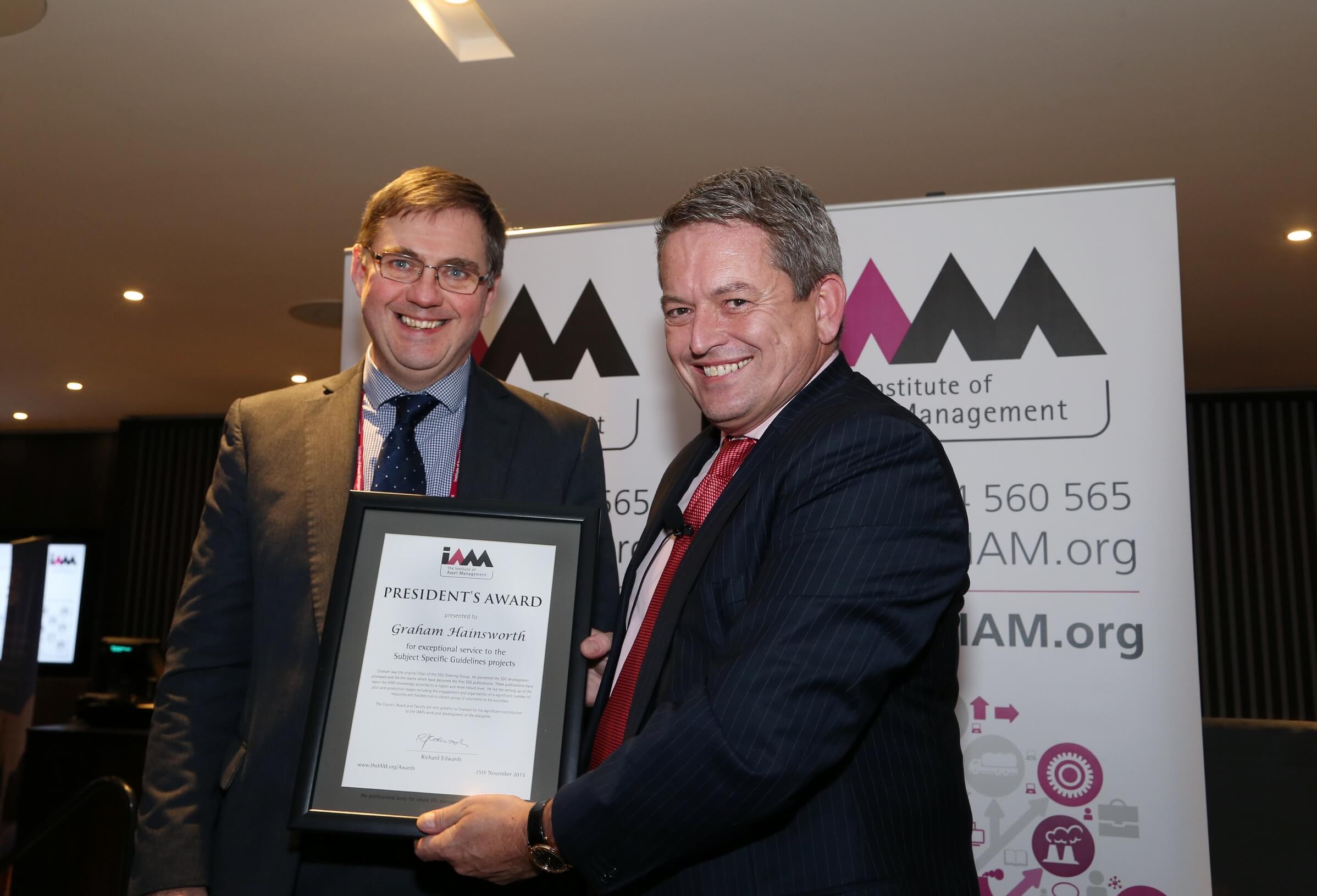 For exceptional service to the Subject Specific Guidelines Projects. Awarded by Richard Edwards, Former IAM President - 25th November 2016 
2015 - Andy Watts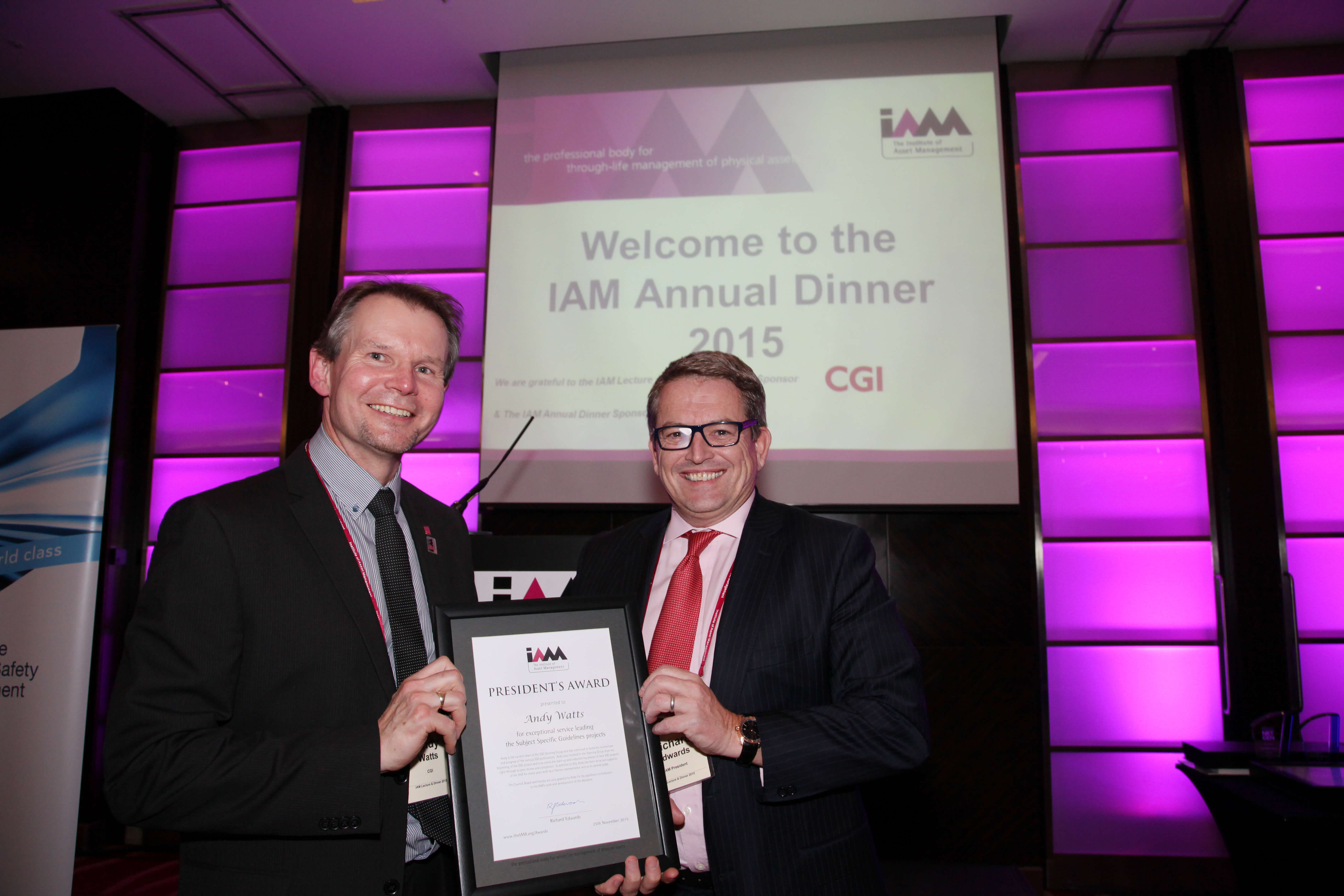 For exceptional service leading the IAM's Subject Specific Guidelines Projects. Awarded by Richard Edwards, Former IAM President - 25th November 2015
2015 - Chris Knowles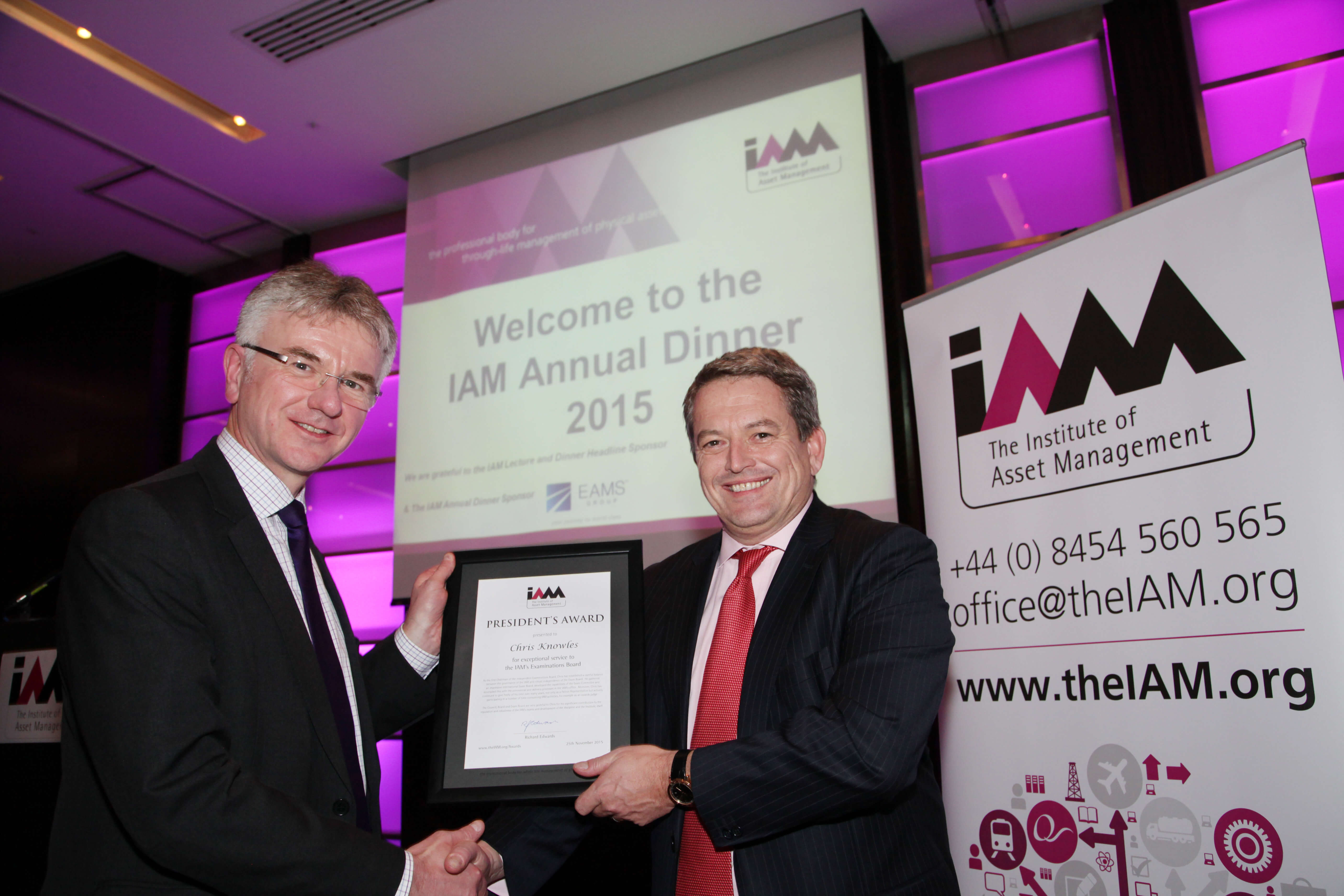 For exceptional service to the IAM's Examination Board. Awarded by Richard Edwards, Former IAM President - 25th November 2015 
Related News