IAM Annual Conference 2021
Address:
IAM Annual Conference 2021 - Virtual
Mon 14th - Weds 16th June
UK

Date & Time:
14 June 2021 10:00GMT
to
16 June 2021 17:00GMT
Events are open to everybody with a website account – register to book
Are climate considerations a part of your asset management planning?

We're gathering industry leaders to help provide a space where you and the wider community can see how climate considerations are increasingly common in asset management planning - and, of course, why it should be!
See the latest programme to find out about our sessions, details on our sponsors and exhibitors, and a sneak peak at some further sessions we'll be releasing soon!
Find out some of what's on offer at the conference below... and look at our Sponsorship and Exhibitor opportunities to see how you could partner with us on this global event.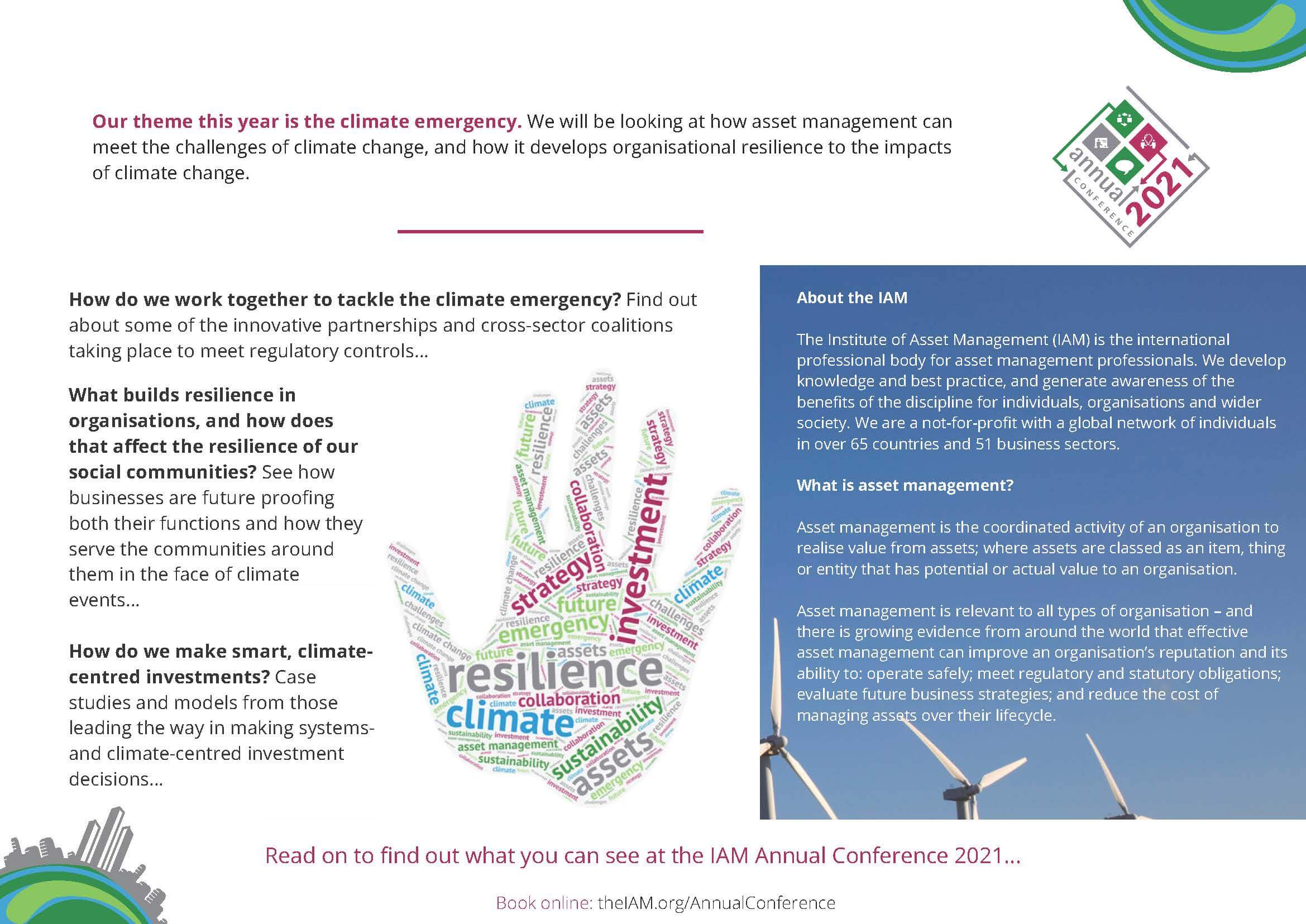 Our learning workshops can further your individual journey, whether you are new to the field or just want to consolidate and confirm your knowledge. Workshop topics include:

• Introduction to asset management
• How do we use asset management to tackle the climate
emergency?
• Asset management needs information
• How to apply "six capitals" thinking in asset management
• How does asset management fit in the circular economy of
tomorrow?
• Building Natural Capital considerations into Asset Management
Strategy
Hear leading experts explore and challenge each other's thinking in our panel discussions. Panel discussion topics include:

• Net zero infrastructure – what's it all about?
• "Six capitals" thinking in asset management
No matter where you work or the challenges you face, this conference can give you actionable insight into how asset management can meet some of the biggest questions in 2021.
"At the IAM we are developing our approach to climate change and the climate emergency. Clearly, we need to collectively address the drivers of climate change, especially greenhouse gas emissions. We also need to address how we adapt and achieve resilience to those changes, and we recognise the need to do this in the context of sustainable development as described by the United Nations. What we value in society is key, and as values around the world change, asset management is adapting to reflect and embrace these values."
Ursula Bryan, President, Institute of Asset Management 
See previous conference presentations on this topic:
Who attends IAM Annual Conferences? 
Conference participants come from a wide range of sectors and regions. Here are some of the organisations that have participated: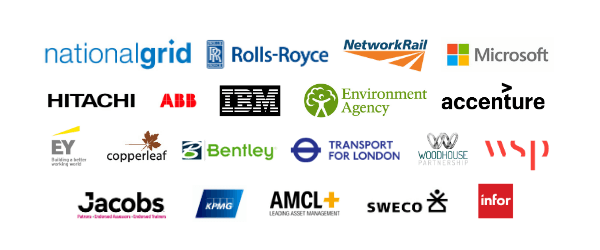 This online event has plenty of opportunities for you to engage with the community and gives you access long beyond a standard 3 day event experience.

• On-demand content during and after the event
• All sessions available to re-watch after they have aired live, at any time
• Access the conference on desktop, mobile or tablet devices
• Unique networking opportunities – one-on-one conversations (text or video call) with attendees, speakers, sponsors and exhibitors
• Virtual exhibition stands with leading service and tool providers
Reach key decision-making individuals amongst your target client audience with our unique sponsorship and exhibition opportunities. Contact events@theIAM.org
Please read our Terms and Conditions relating to photography and filming, delegate list, cancellation and refunds policy, and overseas VAT information. If you have any questions, please email events@theIAM.org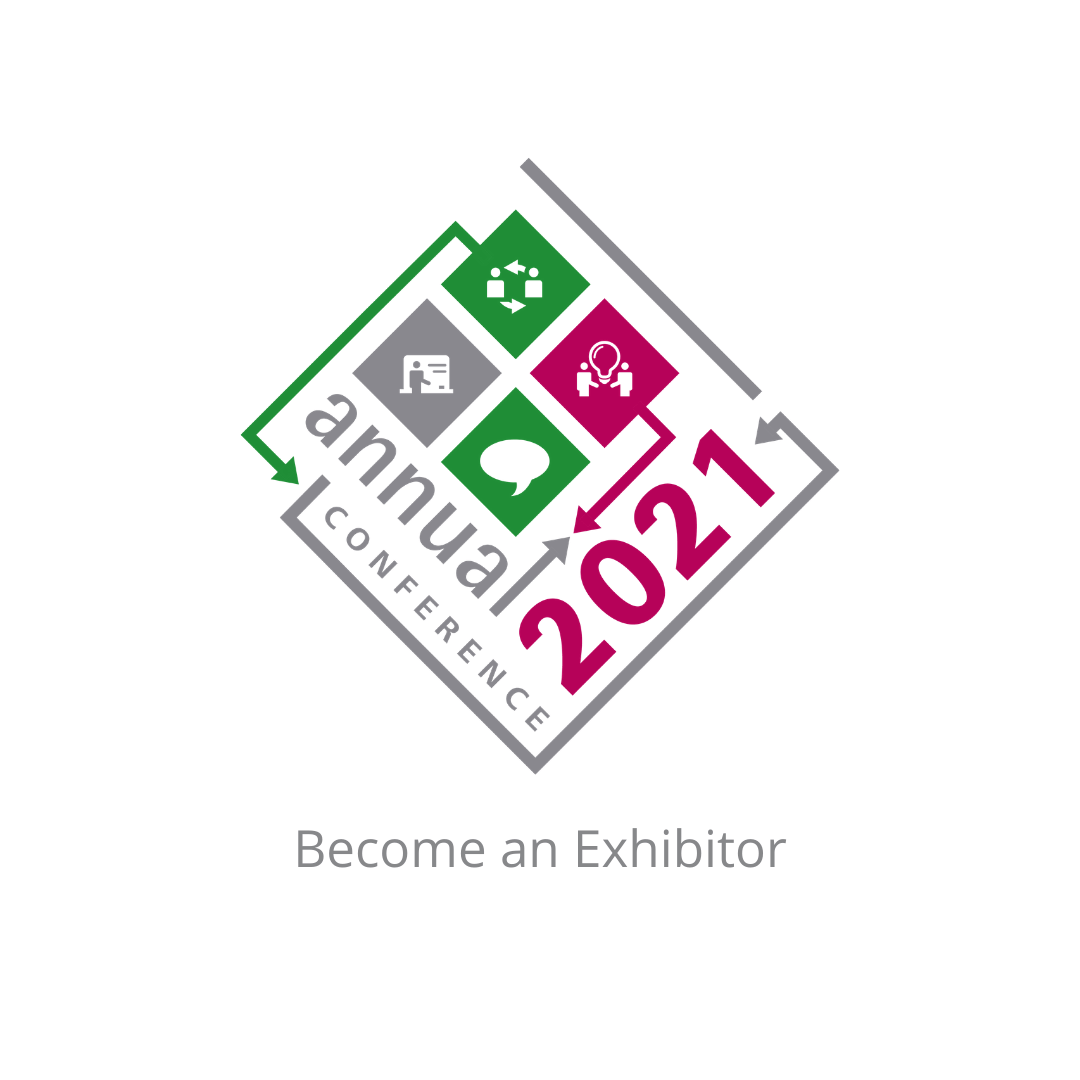 Dr. Andreas Georgoulias
PhD, MDES, Dipl.Arch, ENV SP
Director of Risk Management, Environmental Financial Consulting Group, LLC
Andreas leads EFCG's Sustainability Advisory Practice and is a main point of contact for EFCG's international clients. He brings more than 20 years of experience in advising A/E/C firms, public and private owners of infrastructure, as well as commercial lenders and multilateral development banks. He is a recognized voice in the sustainability field, as he was instrumental in creating the Envision Rating System for Sustainable Infrastructure, now widely deployed in the US and across the world. He has completed sustainability / ESG assessments for over $16 billion worth of infrastructure assets across 15 countries. Andreas is a member of the Envision Review Board of the Institute for Sustainable Infrastructure and a Senior Advisor to the Zofnass Program for Sustainable Infrastructure at Harvard University.
Sally Sudworth
BSc CEng CEnv FICE FIAM FWES MCIWEM
A chartered engineer and chartered environmentalist, working at Mott Macdonald as global head of sustainability and climate change. Until recently Sally led on the Net Zero Carbon strategy for infrastructure at the Environment Agency and prior to this was director for the low zero carbon hub in Wales.
Sally is also a fellow of the ICE and is working on the ICE Carbon Project, and she also founded the climate emergency group at the Women's Engineering Society.
Dr David Jackson
Phd
Senior Carbon Consultant, Sweco
David has a background in weather forecasting, working as a Meteorologist for the Met Office. During this time, he saw first-hand the impact that extreme weather events had on infrastructure assets, both in the UK and further afield. This challenged him to do something to solve the problem rather than predicting ever worsening events.
Kate Levick
Kate leads E3G's activities on Sustainable Finance, working with a wide range of public and private finance sector stakeholders to support ambitions finance and climate policy outcomes.
Prior to joining E3G Kate was the Global Director for Policy Engagement at CDP, a not-for-profit that operates a global disclosure system for institutional investors, companies, cities, states and regions to manage their environmental impacts. She previously worked for the UK government's Office of Climate Change helping to develop international and domestic climate policy, following several years working for BP Plc in a variety of commercial and environmental roles.
Kate is a member of the British Standards Institute Steering Advisory Group for Sustainable Finance and represents E3G in the Innovation Working Group of the UK's Climate Financial Risk Forum.
Greg Fisk
Global Campaign Lead – Climate Risk and Resilience, BMT
Based in Brisbane, Australia, Greg has over 25 years of experience in natural hazard and climate change planning and adaptation studies across both public and private sector organisations.  He specialises in climate-related projects for State and local planning authorities, for port, airport and other transport authorities as well as assessing how natural ecological systems such as wetlands respond to current and future climate variability.
Our latest release of the conference content - take a look at some of the speakers and sessions on the agenda in 2021. (14.05.21 release)
IAM Annual Conference 2021 - Virtual Booking - Corporate Member Price
£396.00
IAM Annual Conference 2021 - Virtual Booking - Member Price
£396.00
IAM Annual Conference 2021 - Virtual Booking - Non Member Price
£480.00
IAM Annual Conference 2021 - Virtual Booking - Corporate Member Price
€444.00
IAM Annual Conference 2021 - Virtual Booking - Member Price
€444.00
IAM Annual Conference 2021 - Virtual Booking - Non Member Price
€564.00
IAM Annual Conference 2021 - Virtual Booking - Corporate Member Price
$540.00
IAM Annual Conference 2021 - Virtual Booking - Member Price
$540.00
IAM Annual Conference 2021 - Virtual Booking - Non Member Price
$684.00
IAM Annual Conference 2021 - Virtual Booking - Member Price
£396.00
IAM Annual Conference 2021 - Virtual Booking - Non Member Price
£480.00
IAM Annual Conference 2021 - Virtual Booking - Member Price
$540.00
IAM Annual Conference 2021 - Virtual Booking - Non Member Price
$684.00
IAM Annual Conference 2021 - Virtual Booking - Member Price
€444.00
IAM Annual Conference 2021 - Virtual Booking - Non Member Price
€564.00