IAM Virtual Global Conference 2020
Address:
Vitual online platform
UK

Date & Time:
03 November 2020 09:00GMT
to
05 November 2020 17:00GMT
Events are open to everybody with a website account – register to book
Want to see this year's event? Attend the IAM Annual Conference 2021

The IAM Virtual Annual Conference is the Institute of Asset Management's Global event, where we provide the worldwide asset management community the chance to engage with each other virtually.
Running across three days, delegates will have the chance to attend a diverse range of presentations, workshops, formal learning, on-demand material and networking opportunities. There will also be an interactive exhibition area offering the chance to delegates to find out the best and most innovative services and tools to help with their asset management needs. With over 400 worldwide delegates and the leading asset management companies in attendance, this is a key conference for the asset management community.
You do not have to be a paid member of the IAM in order to attend - anybody can book by signing up for a free IAM account here.
---
IAM Global Award Finalists now announced
We were delighted to receive entries from around the world and from a wide range of sectors. The quality of the nominations has been exceptional, highlighting pioneering achievements, outstanding international practice and great leadership in asset management. There is much to be congratulated and we are pleased to feature the winning finalists and commend their work through the IAM Global Awards.
Find out more about all of our finalists on our full Awards News article
---
Conference Themes
The IAM Virtual Conference 2020 will focus on 3 key themes in asset management: Professionalizing Asset Management, Climate Change and Digital.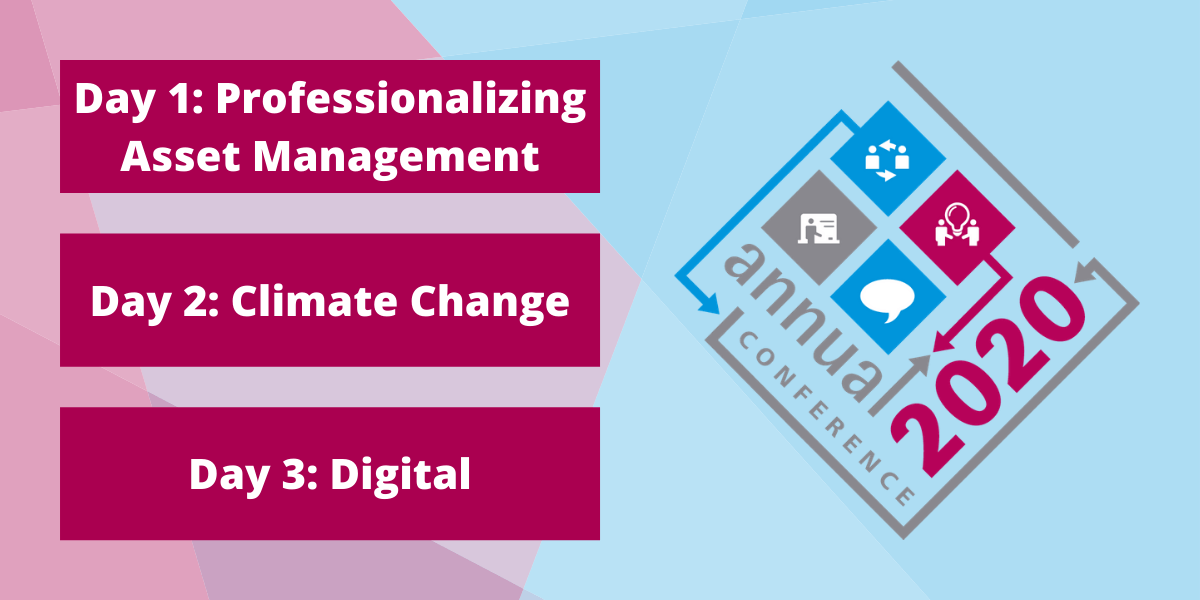 ---
Added benefits
Speakers from a wide range of professional background and industries
Multiple topic streams
On-demand video content during and after the event
Unique networking opportunities on the platform and across social media
Leading asset management service and tool providers exhibition
Conference presentations will be made available to delegates only after the event
---
Conference T&Cs
Please read our Terms and Conditions relating to photography and filming, delegate list, cancellation and refunds policy, and overseas VAT information. If you have any questions, please email Events@theIAM.org.
---
Sponsorship and Exhibition Opportunities
Reach key decision-making individuals amongst your target client audience with our unique sponsorship and exhibition opportunities. Contact the Events team on Events@theIAM.org and we will be in touch with our sponsorship and exhibition package options!
---
IAM Headline Sponsors for 2020 Annual and NA Virtual conferences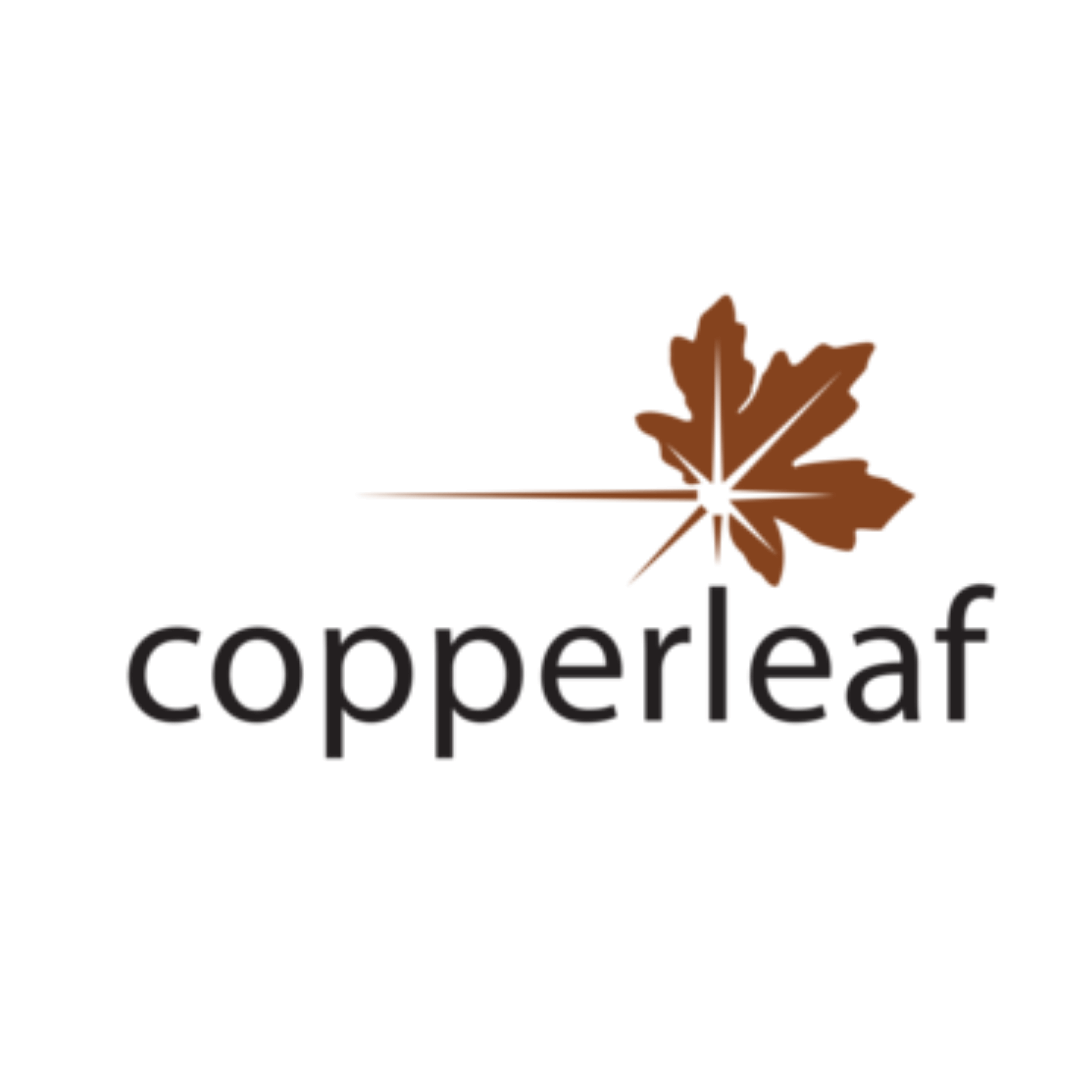 IAM Virtual Annual conference 2020 Sponsors
IAM Virtual Annual Conference 2020 Exhibitors
John Hardwick
Most recently I have been responsible for executive presentations of Ausgrids approach to asset and network investment management to bidders in the 99 year lease of Ausgrid. This has resulted in a successful transaction for $16.2 billion which was higher than expected.

Over the last five years I have reported directly to the CEO, across three different roles, and have been responsible for defining the network reform program (with NSW Treasury), setting the asset management strategies and frameworks to implement the reform program (at Networks NSW) and implementing the reform program (at Ausgrid). This has provided valuable insight and experience in preparing a business for sale, setting strategic vision, translating that into a tactical response and delivering the operational outcomes.

In addition to in-depth asset management skills and experience, I also possess strong leadership and communication skills. Working in a matrix organisational structure, at both Networks NSW and on the NSW Treasury reform program, required the ability to influence across organisations to achieve outcomes without direct management control.

As a noted global leader in asset management I have facilitated and presented at numerous local, national and international industry conferences. The key topics of my area of focus include: the evolving energy industry; asset management; risk management; organisational leadership, culture and maturity.
Jack Dempsey
PE, FIAM
Jack Dempsey, PE, FIAM, is a Director at Definitive Logic, a mid-sized technology company, specializing in the implementation of IT-enabled asset management systems and solutions.
His experience ranges from leading enterprise-wide asset management system implementations across whole US Federal departments and agencies to targeted implementations at public utilities. He currently serves as a Convener of the International Standards Organization (ISO) Technical Committee 251 on Asset Management System Standards and as the Vice Chair of the US National Academy of Science's Committee on a Strategy to Renew Federal Facilities.
Emma Howard-boyd
Emma is the Chair of the Environment Agency, an Ex officio board member of the Department for Environment, Food & Rural Affairs, and has recently been appointed as the UK Commissioner to the Global Commission on Adaptation.

Emma serves on a number of boards and advisory committees which include ShareAction, Menhaden Capital PLC, The Prince's Accounting for Sustainability Project and the Green Finance Institute.

She has worked in financial services for over 25 years, in corporate finance and fund management. As Director of Stewardship at Jupiter Asset Management until July 2014, Emma was integral to the development of their expertise in the corporate governance and sustainability fields.

Her previous board and advisory roles include: Vice Chair of Future Cities Catapult, a director of the Aldersgate Group and Triodos Renewables PLC, Chair of UKSIF (the UK Sustainable Investment and Finance Association), and a member of the Commission on Environmental Markets and Economic Performance and the UK Government's Green Finance Taskforce. 
John Pocari
John D. Porcari is a Senior Advisor for WSP. He previously served as President, US Advisory Services, for WSP, leading the industry's premier group of financial, research & development, policy and asset management professionals. Prior to WSP, John served as Deputy Secretary & Chief Operating Officer at the United States Department of Transportation for President Obama. Porcari twice served as Secretary of Transportation for the State of Maryland, and in a variety of state and local government policy positions
UK Virtual Online Conference 2020 - Corporate Member Price
£330.00
UK Virtual Online Conference 2020 - Member Price
£330.00
UK Virtual Online Conference 2020 - Non Member Price
£420.00
UK Virtual Online Conference 2020 - Corporate Member Price
€366.00
UK Virtual Online Conference 2020 - Member Price
€366.00
UK Virtual Online Conference 2020 - Non Member Price
€468.00
UK Virtual Online Conference 2020 - Corporate Member Price
$432.00
UK Virtual Online Conference 2020 - Member Price
$432.00
UK Virtual Online Conference 2020 - Non Member Price
$552.00
UK Virtual Online Conference 2020 - Member Price
£330.00
UK Virtual Online Conference 2020 - Non Member Price
£420.00
UK Virtual Online Conference 2020 - Member Price
$432.00
UK Virtual Online Conference 2020 - Non Member Price
$552.00
UK Virtual Online Conference 2020 - Member Price
€366.00
UK Virtual Online Conference 2020 - Non Member Price
€468.00