Utility Week Network Asset Performance Conference
Address:
8.30AM - 4.45 PM BST
Birmingham and online
UK

Date & Time:
21 September 2021
08:30 - 16:45 BST

Utility Week Network Asset Performance Conference 2021   
21 September 2021| Birmingham  
Future-proofing asset management strategies and reaching clean growth ambitions, the only asset focused conference for the UK's energy networks.
At Utility Week's Network Asset Performance Conference 2021, asset management, operations and delivery leaders, alongside a range of other influential stakeholders, will convene to share how they are innovating to deal with this shifting landscape of expectation and responsibility.
Speakers include representatives from: UK Power Networks, Wales & West Utilities, Energy Systems Data Taskforce, Energy Networks Association, Energy Systems Catapault, SGN and many more.
Only here can you:
Learn how to adapt your asset strategy around net zero goals and regulatory pressures
Collaborate on key industry challenges like managing risks and threats associated with open data and achieving higher standards for data quality and consistency
Hear first-hand insight from leading UK energy networks including National Grid, SSEN, Cadent, Northern Gas Networks and more
To discover the full agenda, speaker line-up and book your place visit: https://event.networks.online/asset/agenda/

15% Customer Discount
As a supporter of the event, THEIAM is pleased to be able to offer a 15% discount to its members and network, just use code THEIAM15 when booking here: https://event.networks.online/asset/book/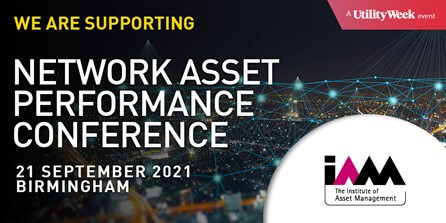 Free Package - Corporate Member Price
£0.00
Free Package - Member Price
£0.00
Free Package - Non Member Price
£0.00
Free Package - Corporate Member Price
€0.00
Free Package - Member Price
€0.00
Free Package - Non Member Price
€0.00
Free Package - Corporate Member Price
$0.00
Free Package - Member Price
$0.00
Free Package - Non Member Price
$0.00
Free Package - Member Price
£0.00
Free Package - Non Member Price
£0.00
Free Package - Member Price
$0.00
Free Package - Non Member Price
$0.00
Free Package - Member Price
€0.00
Free Package - Non Member Price
€0.00