Aiimi become Patron of the IAM
04 Jun 2021
Aiimi become Patron of the IAM
Specialist data, information, and AI company Aiimi has been accepted as a Patron of the Institute of Asset Management (IAM).
The IAM is the leading international professional body for asset management, and draws its membership from across the world. It works in strong partnership with organisations to produce guidance, thought leadership and opportunities for individuals and corporations to continue their asset management journey.
As a professional association, its aim is to influence and improve the widespread understanding of asset management, and to showcase the value society derives from applying good asset management practices. Aiimi joins a growing group of digital specialists and data management solution providers engaged with the IAM globally.
"We are delighted to be formalising our relationship with the IAM by becoming patrons. With Aiimi's experience delivering data projects in the public, utilities, automotive, and engineering sectors, we really understand the challenges that face digital leaders in asset-centric industries." said Steve Salvin, Chief Executive at Aiimi.
"We're looking forward to working with the IAM to develop new strategic initiatives within data and AI, bringing a fresh view on emerging topics – like practical AI adoption, data science and analytics, and cognitive technologies – to the IAM community. We're particularly excited to share how our new Insight Engine solution creates an interconnected data mesh to unlock hidden value from asset-related data and information."
Andy Watts, Managing Director at the Institute of Asset Management said: "We're delighted to see Aiimi support us as a Patron. As a specialist in data and information management – an activity which is even more critical as digital technologies offer ever greater opportunities to asset management – the expertise they bring is a boost to the asset management community. Their knowledge in this area will influence the shape of asset management in the years to come.
"Our Patrons bring a wealth of industry knowledge, practical experience and leadership in good practice to our initiatives. Aiimi and our other Patrons help develop and influence the way forward for asset management, inspiring and supporting each other as well as the extended IAM network.
"We thank them for their support and look forward to seeing and sharing their contributions to the IAM."

Aiimi join the ranks of our Patrons Group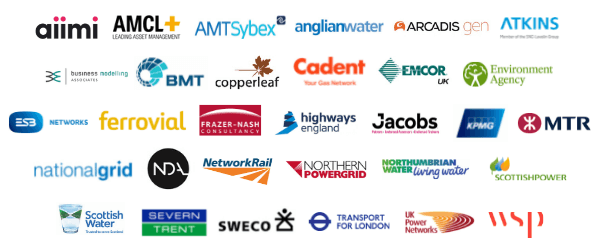 Related News