16 Sep 2020
And the winners are….
The IAM Global Awards are now in their 7th year and continue as a marker of achievement and success in the world of asset management. Our recent Awards Ceremony, held on 27 November, was a night for us, our members, and the wider asset management community to celebrate the progress that has been made in the field and the teams and individuals for their hard work and commitment to asset management principles. 
Asset Management Individual Achievement
The Award that honours an individual who has made a great personal contribution to their organisation or to the asset management knowledge base.

Winner: Jamie Marsnik, of IBM
Jamie Marsnik has contributed thought leadership, delivered business results for clients, has been awarded 14 patents and generated significant software cost savings for the organisation. Ludmila Kantova (pictured) accepted the award on behalf of Jamie Marsnik.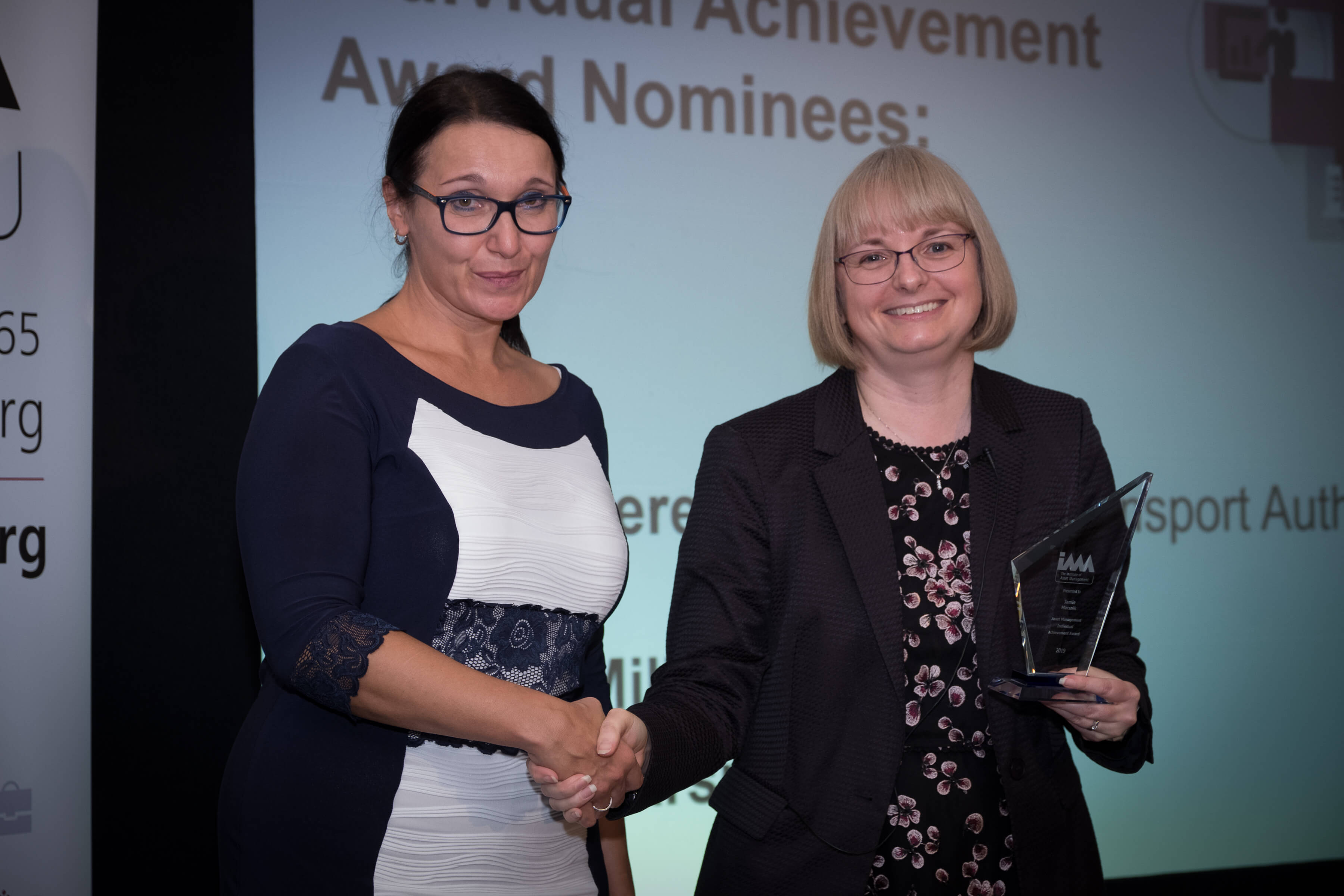 Asset Management Team Achievement
The Award that honours an operational team or department who have made a significant contribution to their organisation o the asset management knowledge base. Each team consists of people from across the organisation, or from other organisations, reflecting that this was a collaborative effort.

Winner: Abdulrahman Ghanmi, Saudi Aramco – Yanbu Refinery Department
The team established an 'Asset Integrity Management System Excellence Roadmap' to accelerate the implementation of a comprehensive asset management system. The team consisted of SMEs from several disciplines.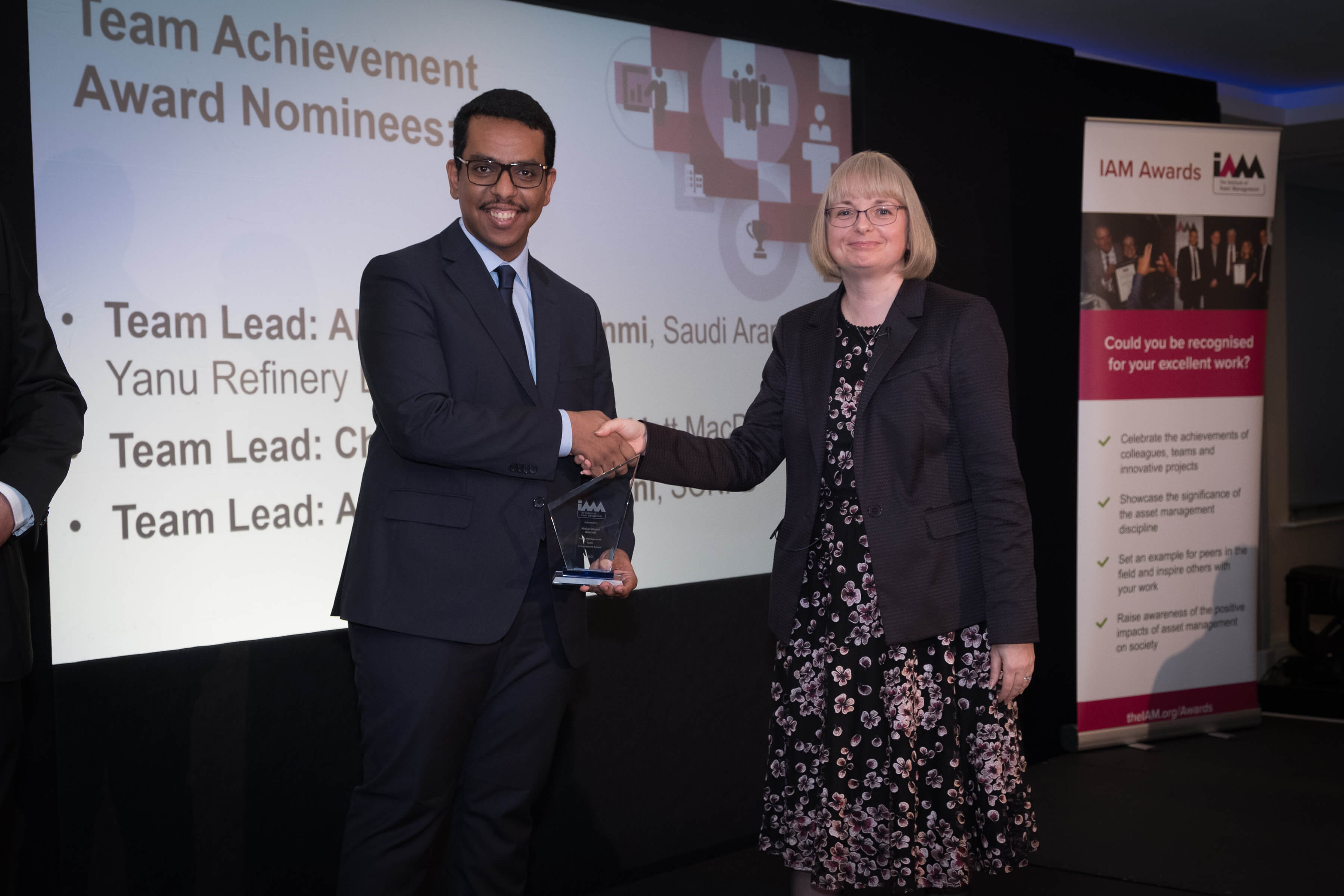 Asset Management Project Achievement
The Award that honours a project which has achieved a notable outcome for the organisation through the use and application of asset management principles.

Winner: Leon Francis, of Sellafield Ltd
For the safe removal of a large structure, having to assess and deploy innovative methods over a period of 20 months with a significant risk reduction benefit.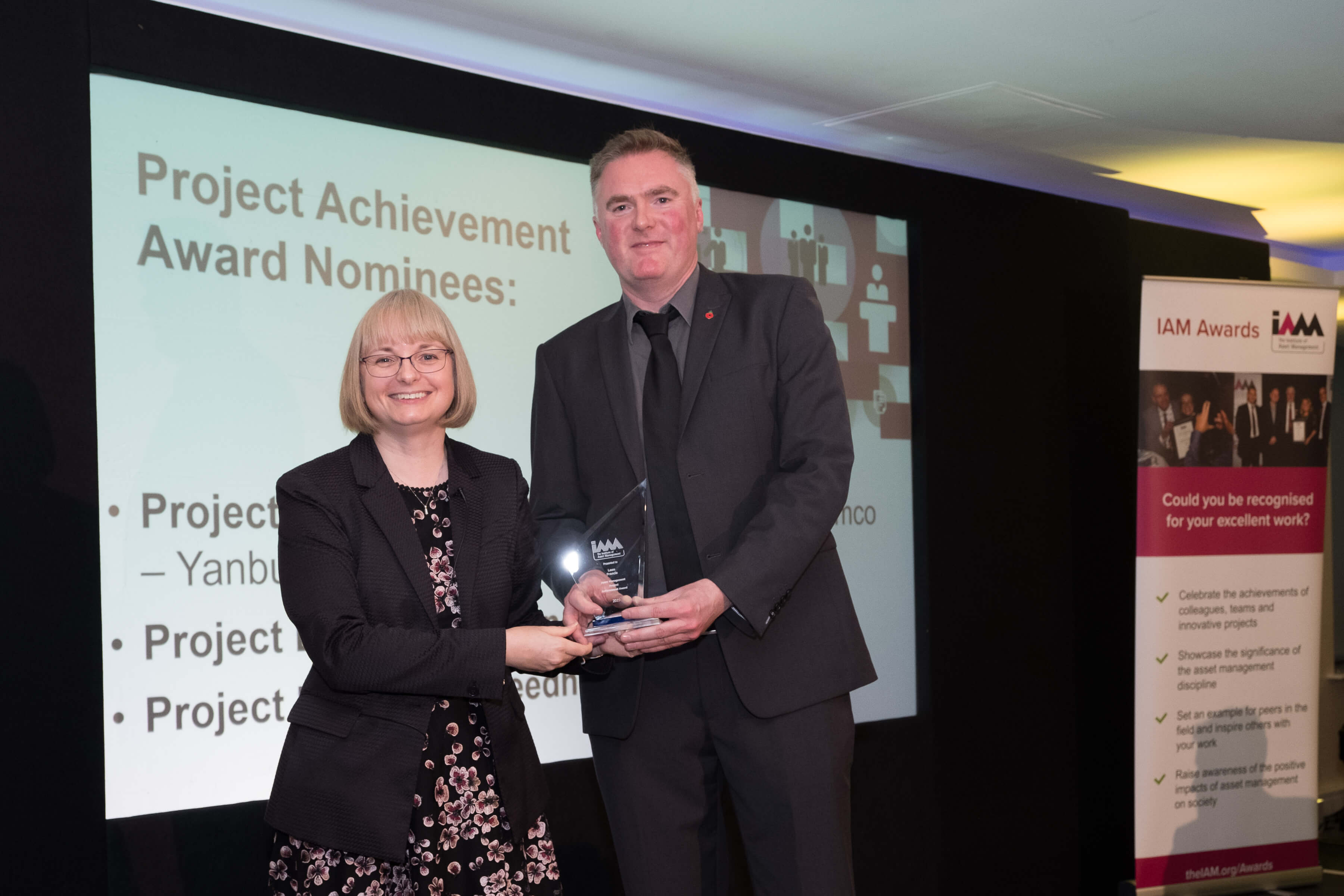 Asset Management NxtGen Award
The Award that honour an individual newer to the field of asset management who has made an outstanding contribution to the implementation and development of asset management, and who demonstrates great potential in the field.

Winner: James Carne, of Transport for London
For sustained performance and commitment to asset management principles, revising and evaluating business strategy using whole life principles and facilitating cross-asset interventions with cost-saving benefits.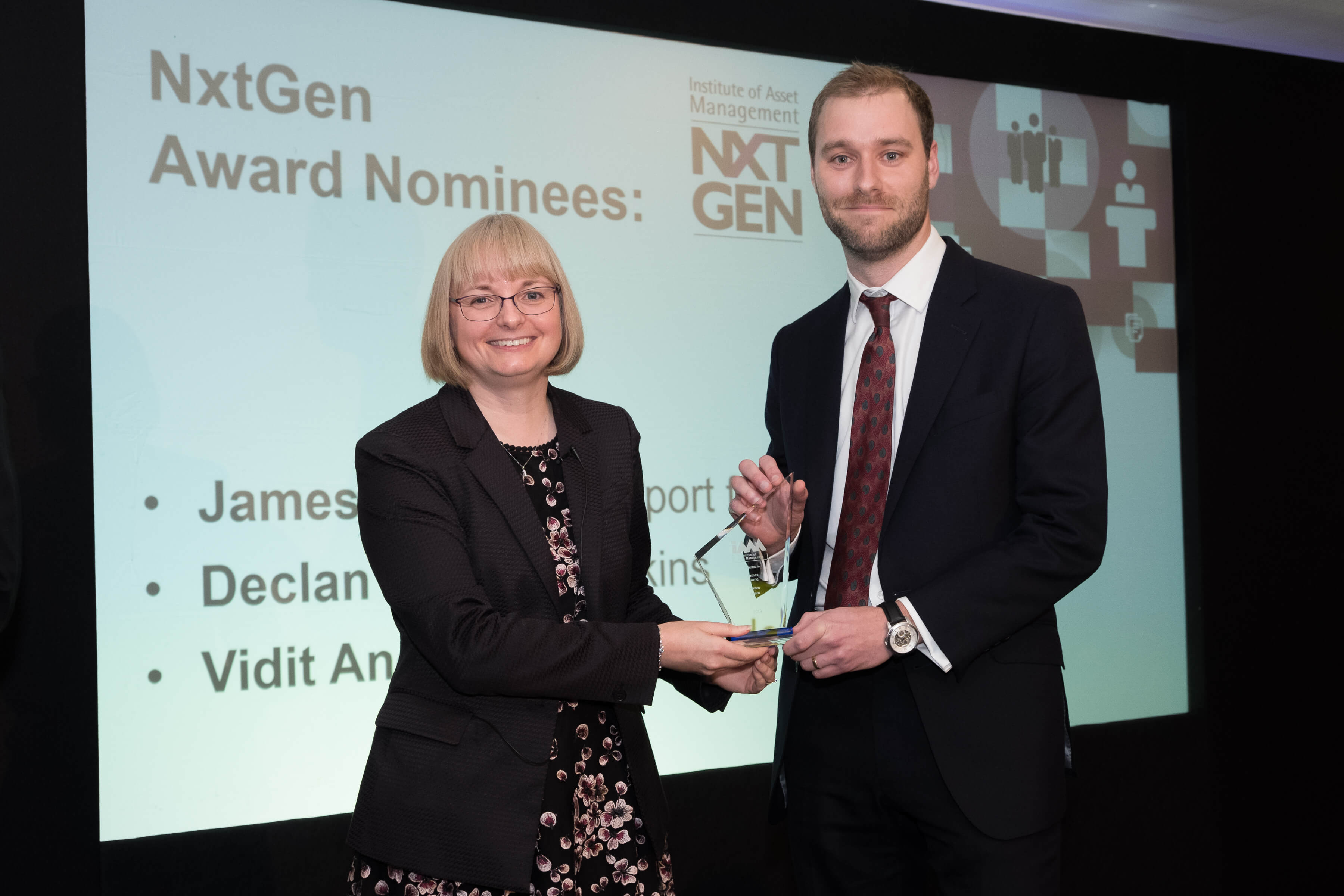 Asset Management Innovation Award
The Award that honours an innovation which has delivered financial, performance and risk reduction benefits in line with the best practice of asset management for the organisation.

Winner: Ewan Hobbs, of Atkins
For working with Network Rail and deploying new and innovative methods to analyse existing data to solve some of the biggest asset management problems that the client faces.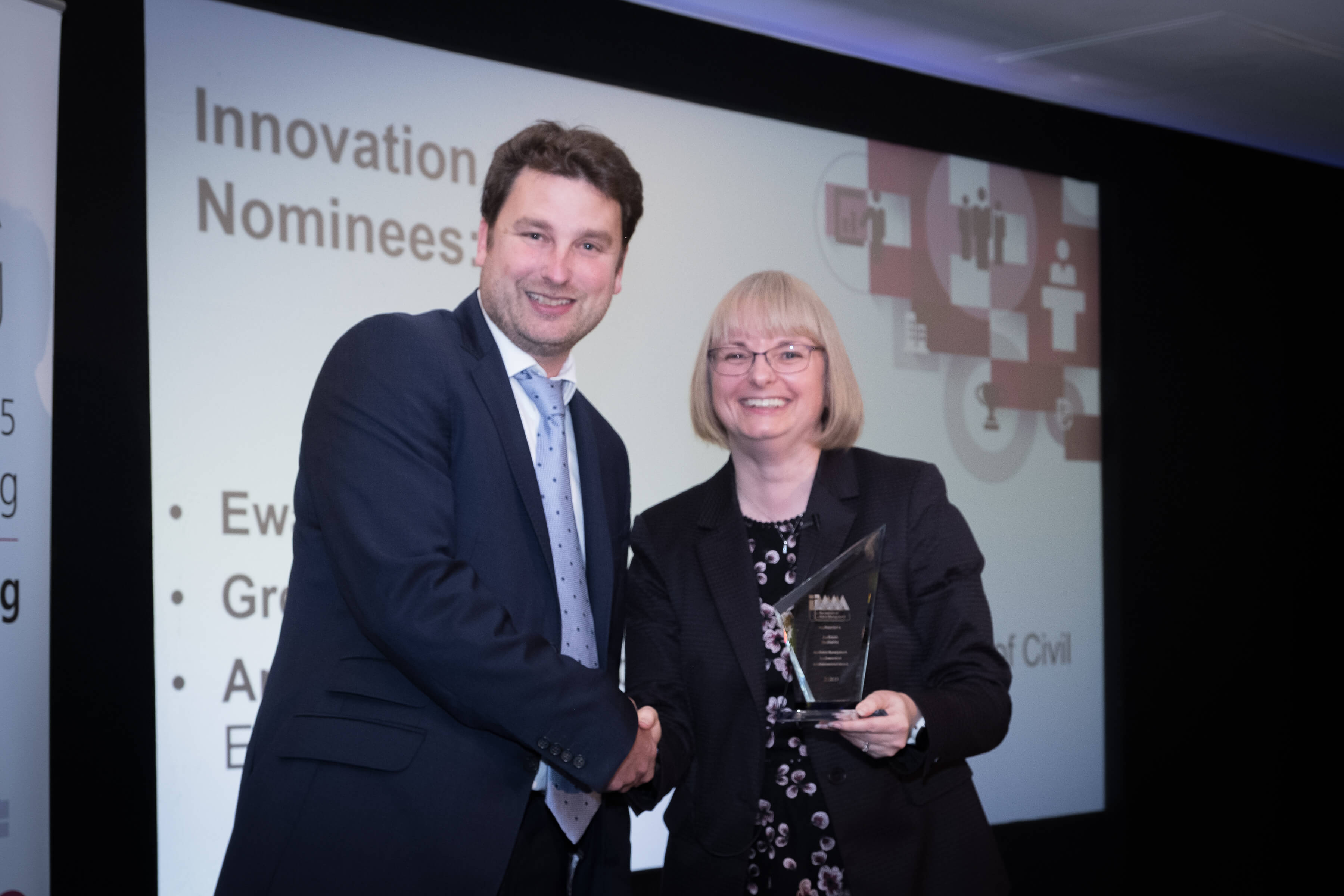 Asset Management Customer Service Award
The Award that honours the understanding, management and meeting requirements of customers in an important part of an asset management activity.

Winner: Dave Roberts, of Transport for Buckinghamshire
For implementing a long lasting asset management-led, strategic approach to replace reactive maintenance of road infrastructure. This approach has demonstrably led to improved awareness and collaboration between internal and external stakeholders.
Asset Management Risk & Resilience Award
The Award that honours either risk or resilience management which is demonstrably effective in the asset management efforts of the organisation.

Winner: Andy Bichan, of Amey Consulting
For leading the production of a bespoke designed obsolescence tool for HAL Rail, which lead to significant improvements in the client's asset management efforts and a reduction in the negative impact on its operations and customers.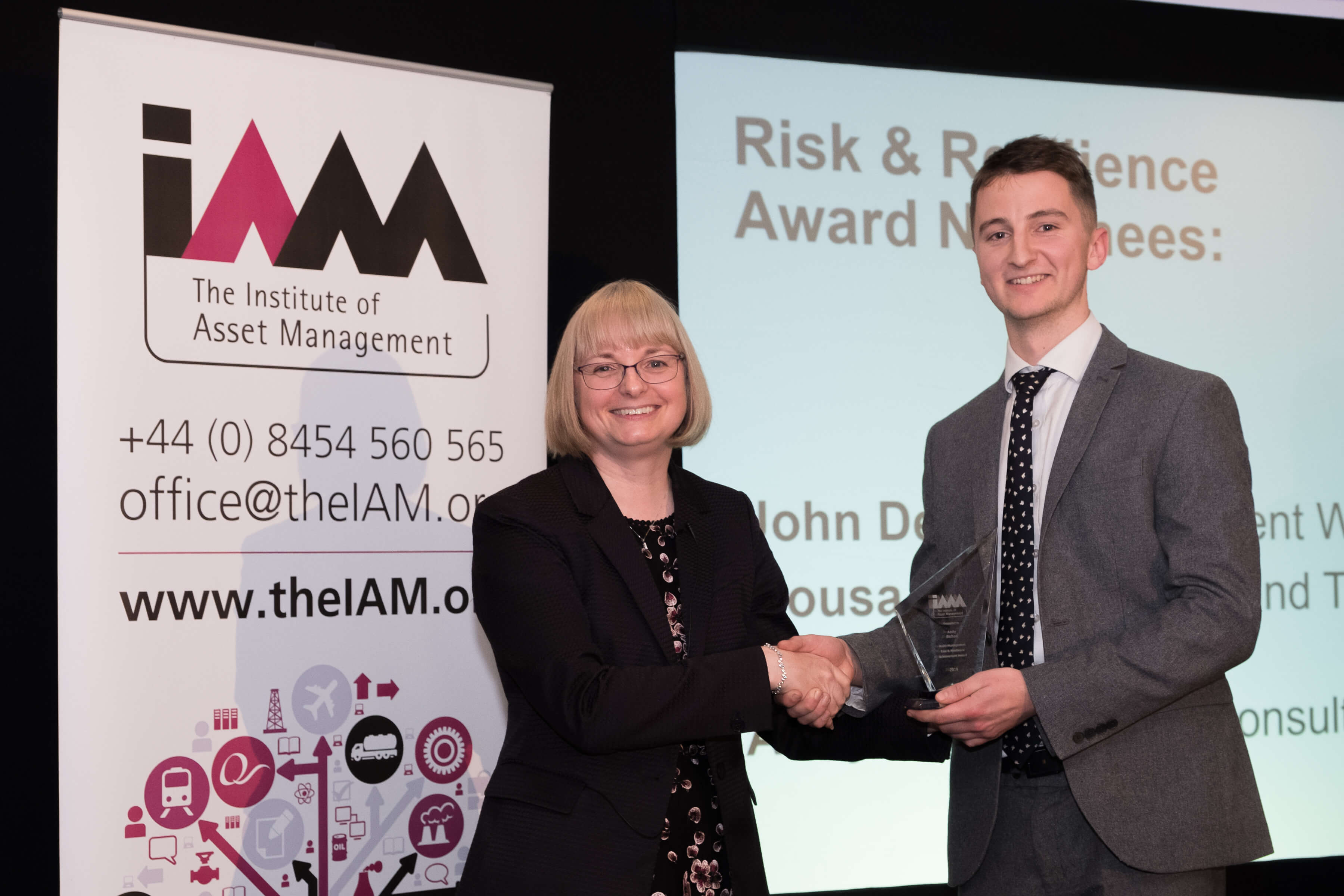 Asset Management Information Management Award
The Award that recognises the importance of information management in asset management systems, enabling teams and stakeholders to use their resources effectively to make asset management decisions.

Winner: Colin Richardson of Northumbrian Water
For applying AI to unusable archival documentation, strategically transforming it over time into data that is useful to several business areas. Accepted by Nicola Walsh on behalf on Colin Richardson.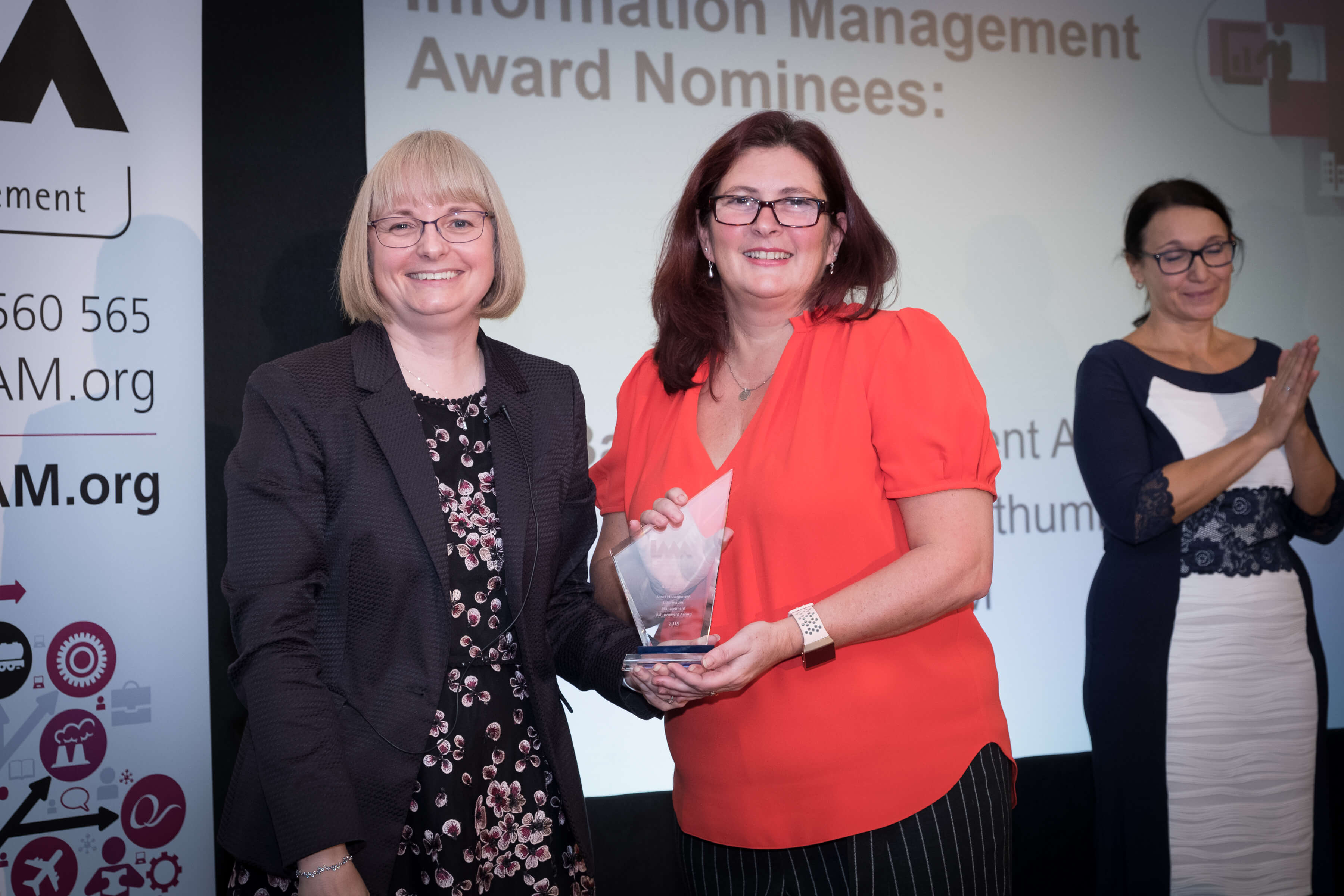 We would like to give special thanks to our judges: Richard Wakelen, Suzanne Clutterbuck, Ashley Barratt, Clive Deadman, John Green, John Meehan, Mike Beck, Sarah Robinson and Steve Bird. Each of the judges helped to impartially decide the deserving winners in each category. We thank them for their time, commitment, and expertise in making sure the Awards continue to bestow prestige upon the winners. 
Related News