The NDA becomes Patron of IAM
Home, Canada, Germany, Ireland, Netherlands, United Kingdom, USA, NxtGen
Blog
Press Release
06 Apr 2021
The NDA becomes Patron of IAM
The Nuclear Decommissioning Authority (NDA), the body responsible for cleaning up the UK's earliest nuclear sites safely, securely and cost-effectively, has been accepted as a Patron of the Institute of Asset Management (IAM).

The IAM is the leading international professional body for asset management and draws its membership from across the world. It works in strong partnership with organisations to produce guidance, thought leadership and opportunities for individuals and corporations to continue their asset management journey.

As a professional association, its aim is to influence and improve the widespread understanding of asset management, and to showcase the value society derives from applying good asset management practices. The NDA joins a large number of asset owning organisations engaged with the IAM globally.

John Chappell the NDA Directors of Asset management and Continuous Improvement said "The NDA and our subsidiary companies consider asset management as a critical enabler for the safe, secure and environmentally responsible delivery of our mission to clean up the UK's earliest nuclear sites. We are delighted to announce this strategic partnership with the IAM and look forward to sharing our insights and contributing to the global development of asset management capability whilst learning from and collaborating with our Patron colleagues."

Andy Watts, Managing Director at the Institute of Asset Management said: "We're delighted to see the NDA support us as a Patron. They bring inspiration and insight from a new sector, as a critical infrastructure asset owning organisation with assets at all stages of the asset lifecycle and specialist expertise in end-of-life and asset disposal experience. We look forward to the NDA's expertise influencing these considerations within the professional asset management community.

"Our Patrons bring a wealth of industry knowledge, practical experience and leadership in good practice to our initiatives. The NDA and our other Patrons help develop and influence the way forward for asset management, inspiring and supporting each other as well as the extended IAM network.

"We thank them for their support and look forward to seeing and sharing their contributions to the IAM."
Find out more about IAM Patrons >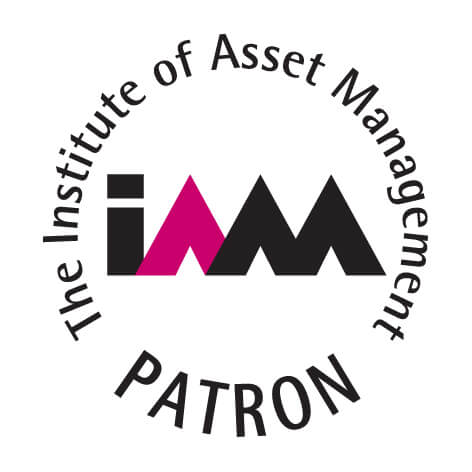 Related News