Who has risen to the challenges of this year?
16 Sep 2020
Who has risen to the challenges of this year?
Submissions are now open for the IAM Global Awards 2020
After the success of last year's Global Awards, we look forward to seeing the phenomenal work being done across all industries and sectors involved in utilising leading asset management principles. We are certain that, given the current COVID-19 situation, many individuals, teams and organisations have had to meet the challenges in interesting and innovative ways. 
The Global Awards aim to recognise the outstanding contributions and achievements of asset management professions - commending those who have worked to improve aspects of an asset management system and generate benefits or enhanced value for wider society. 
We will be announcing and celebrating the winners as part of the IAM Annual Conference in November. 
Could you or someone you know be an Award Winner?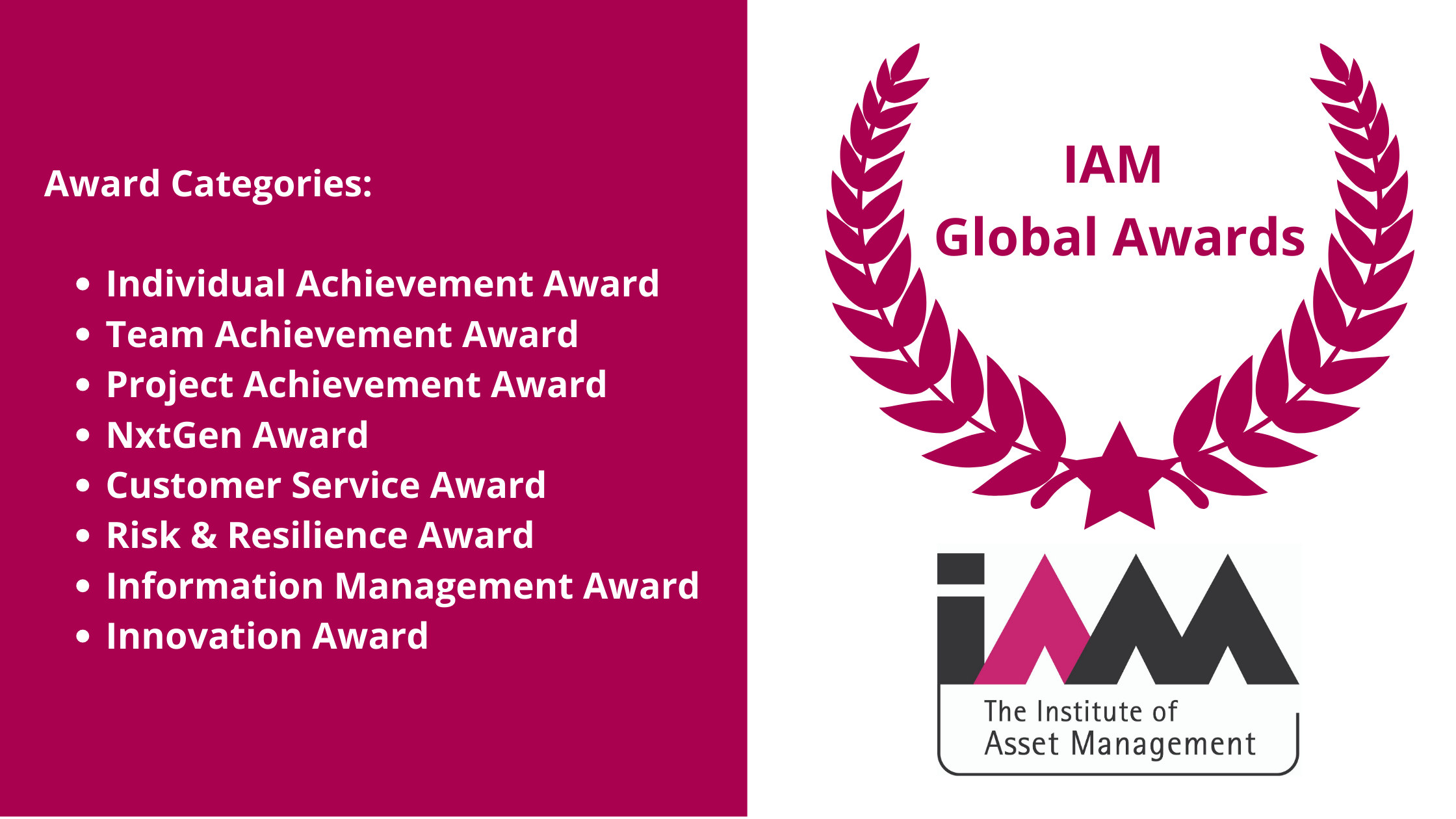 Related News