"Willkommen" to IAM Germany
Germany
Press Release
NxtGen
14 Mar 2018
"Willkommen" to IAM Germany
Thanks to the hard work and preparation of dedicated IAM members in Germany over the last nine months, we are extremely pleased to announce the incorporation of our newest Chapter, IAM Germany.
On Friday 9 March 2018, asset management professionals from a range of industries in Germany came together at the European XFEL in Hamburg for the official launch event.
IAM CEO, David McKeown, presented the Institute's Chapter Strategy to the founding Chapter members. During the day several key milestones were achieved and important objectives were set out for the newly established Chapter.
The first board of Executive Directors for IAM Germany was elected and the structure of the Chapter set out. In line with agreed priorities, IAM Germany will concentrate on marketing its activities, with particular emphasis on asset management events, knowledge development, and expanding the IAM NxtGen initiative.
The first major focus for the new Chapter will be to organise an asset management conference in Germany, to take place in November this year.
We are delighted to see the increasing importance of good asset management practice and will be eager to follow and support the progress of IAM Germany.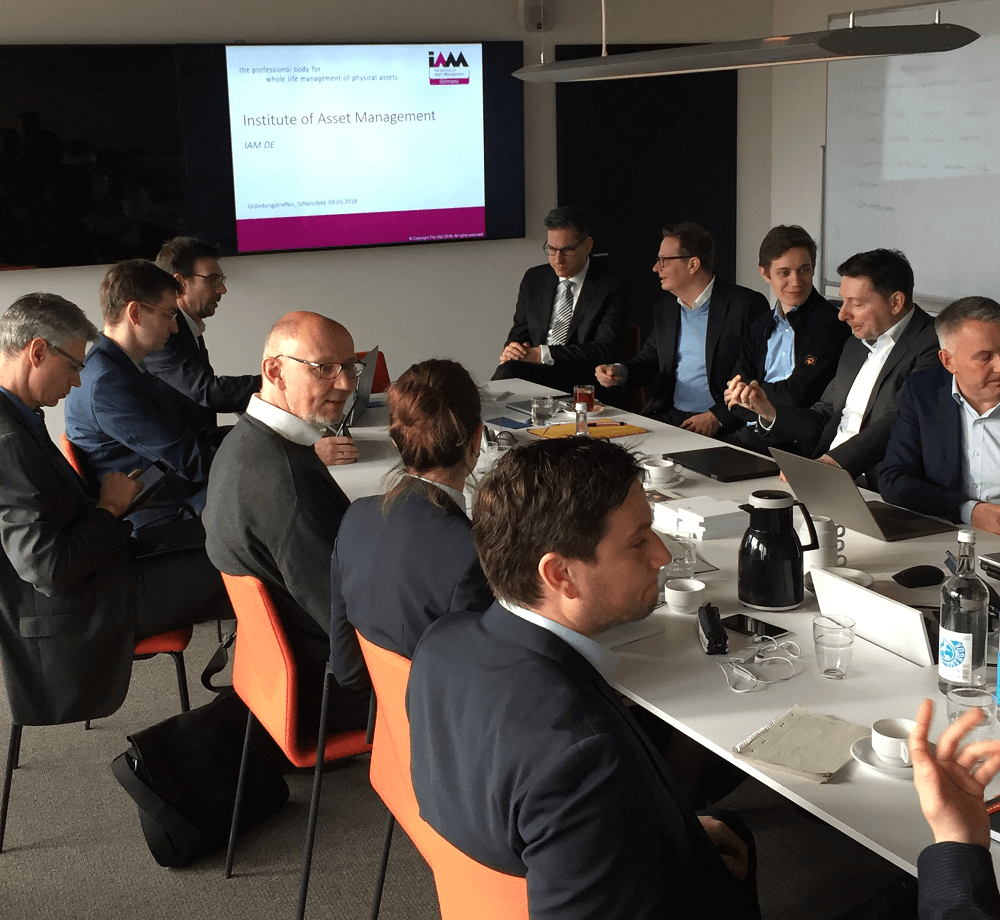 Related News