Asset Management Excellence Awards - 2021 Winners

The Asset Management Excellence Awards acknowledge and celebrate the outstanding work done by asset management professionals, organisations and teams across the world. Commitment, quality and foresight are vital to the success of asset management – along with innovation, adaptation and social awareness.
These awards are an opportunity for you to showcase the excellent work you're doing, wherever you are in and whichever industry sector you operate in. By submitting your leading examples of good asset management practice, it's a chance for you to celebrate your successes and share them with a wider network across the professional landscape.
The past year continues to present new opportunities and encourage us to work in new and different ways – and to reflect the changing nature of so many of our working lives, we have an updated range of award categories.
Announcing our 2021 Award Winners 
Resilience Award 
Dubai Taxi Corporation
Dubai Tax Corporation Resilience during Covid-19: Low Demand meant that asset management plans needed reconfiguring - including a storage maintenance schedule; preventative maintenance operations; and planning readiness for when restrictions eased.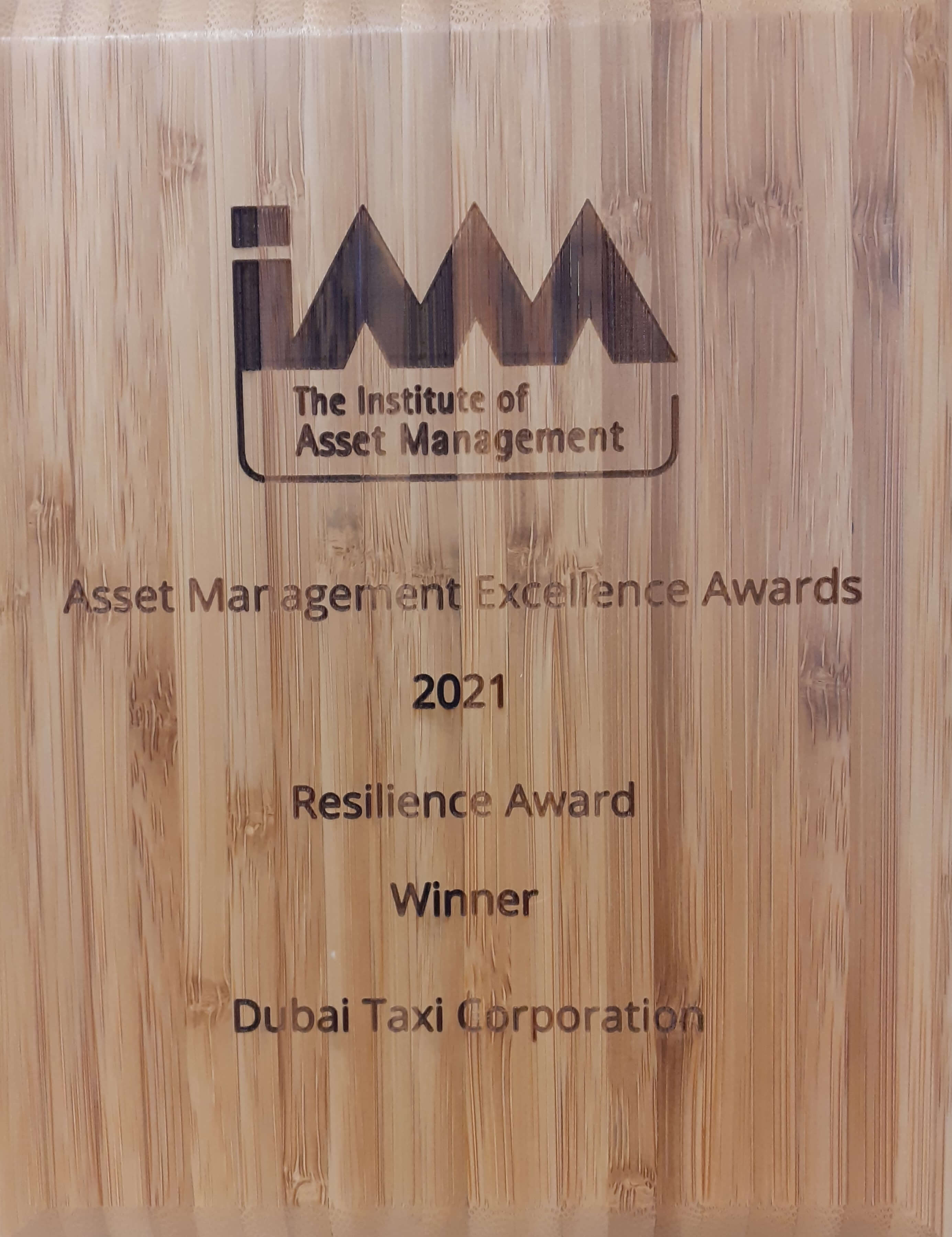 Corporate Transformation Award
Binnies UK 
Binnies and Aarhus Vand worked collaboratively to increase the maturity of Aarhus Vand's Asset management systems, to better enable them to adapt to new technologies and reach their corporate goals.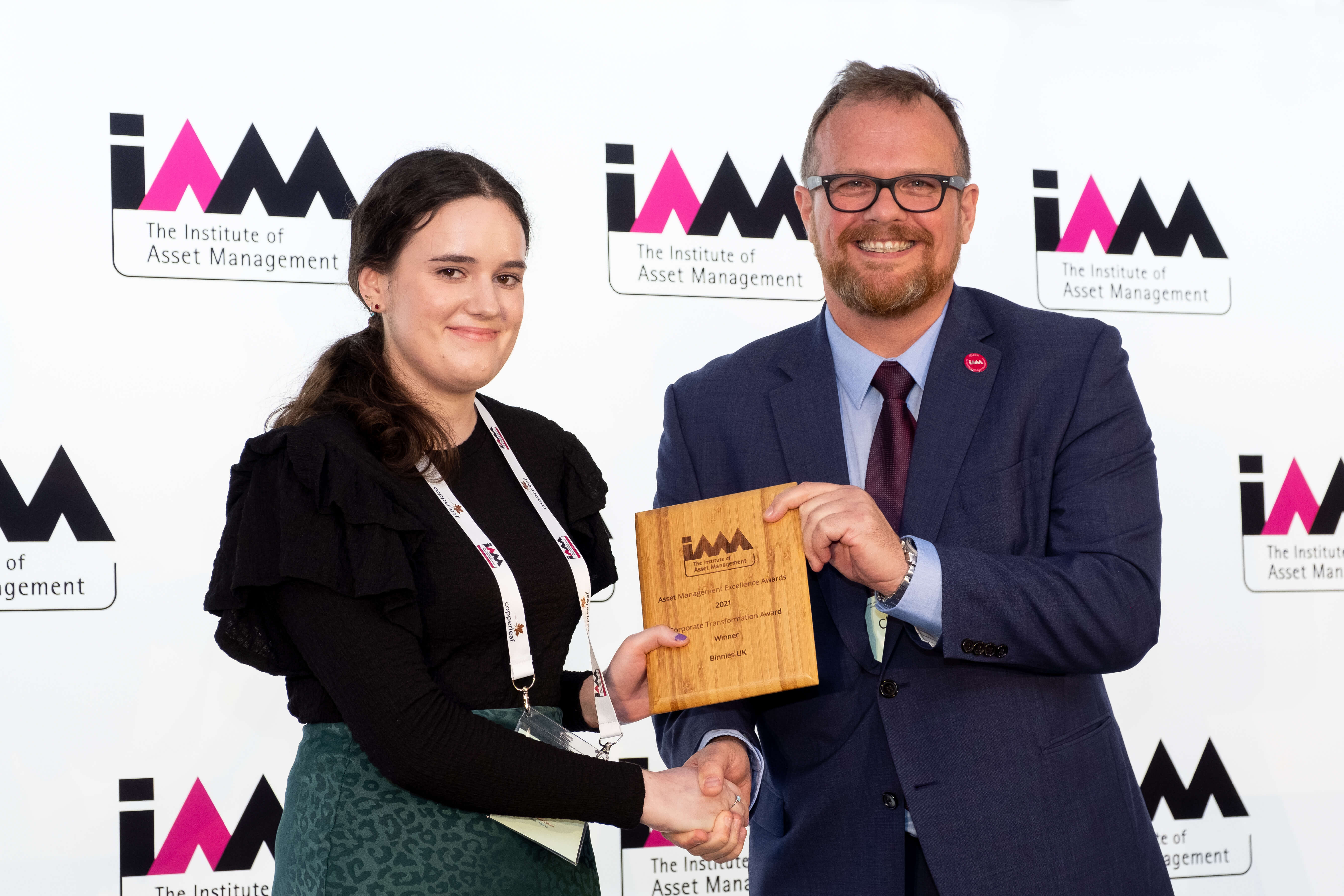 Project Achievement Award 
Business Modelling Associates and Severn Trent Water
Leakage Intelligence Decision support (LIDS) - BMA worked with Severn Trent Water to develop a data driven, holistic solution to analyse, visualise, and optimise end-to-end leakage management processes and drive sustainable improvement.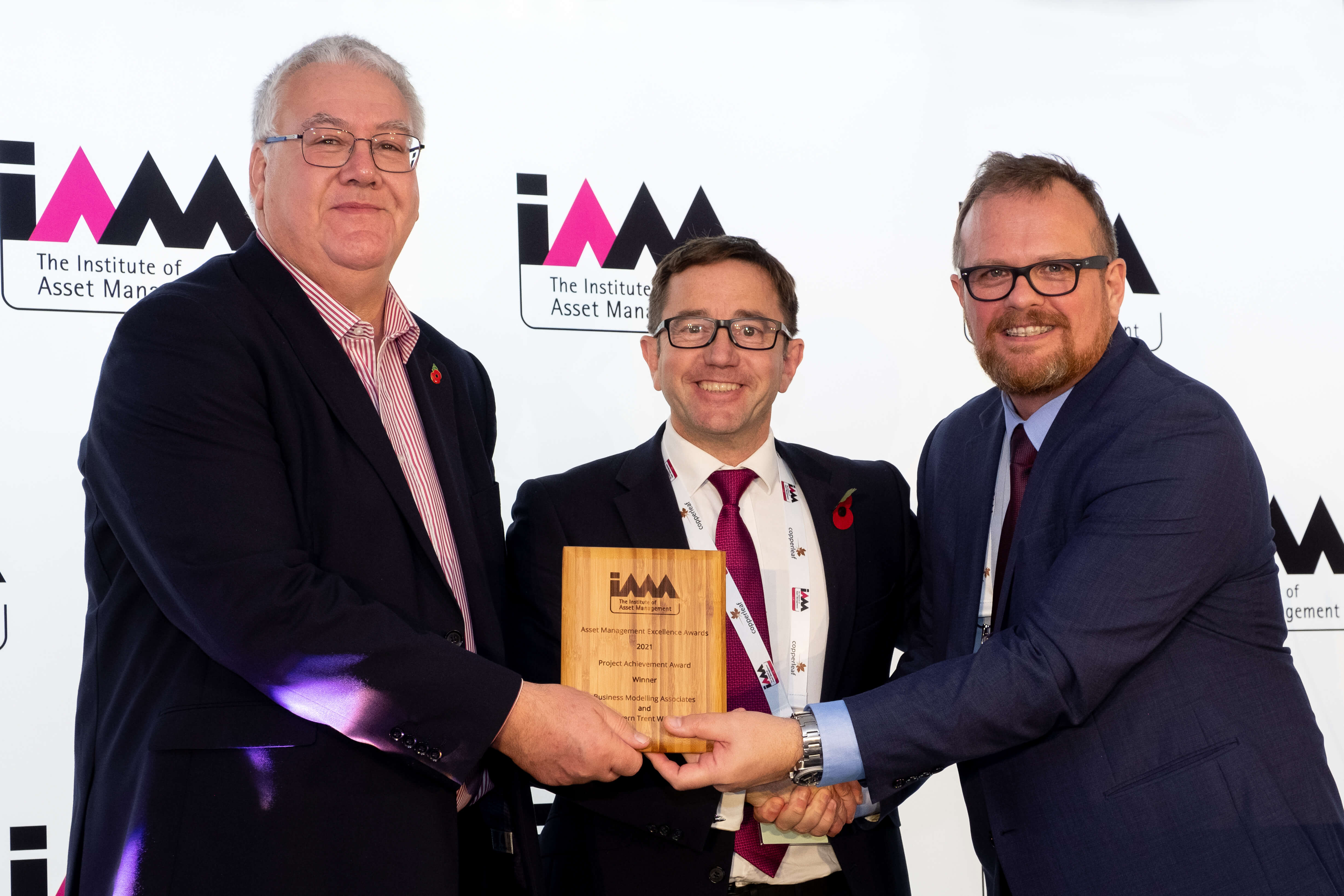 NxtGen Award 
Binal Patel
Binal's creation of the Cost Benefit Assessment (CBA) Tool is being used to improve Capital Planning and delivering value up to £5m. She took a lead role in creating the UIC (International Union of Railways) SAMP Application Guide with industry partners, and is an Active IAM NxtGen Member, recently taking the Role of Chair of the IAM NxtGen Committee.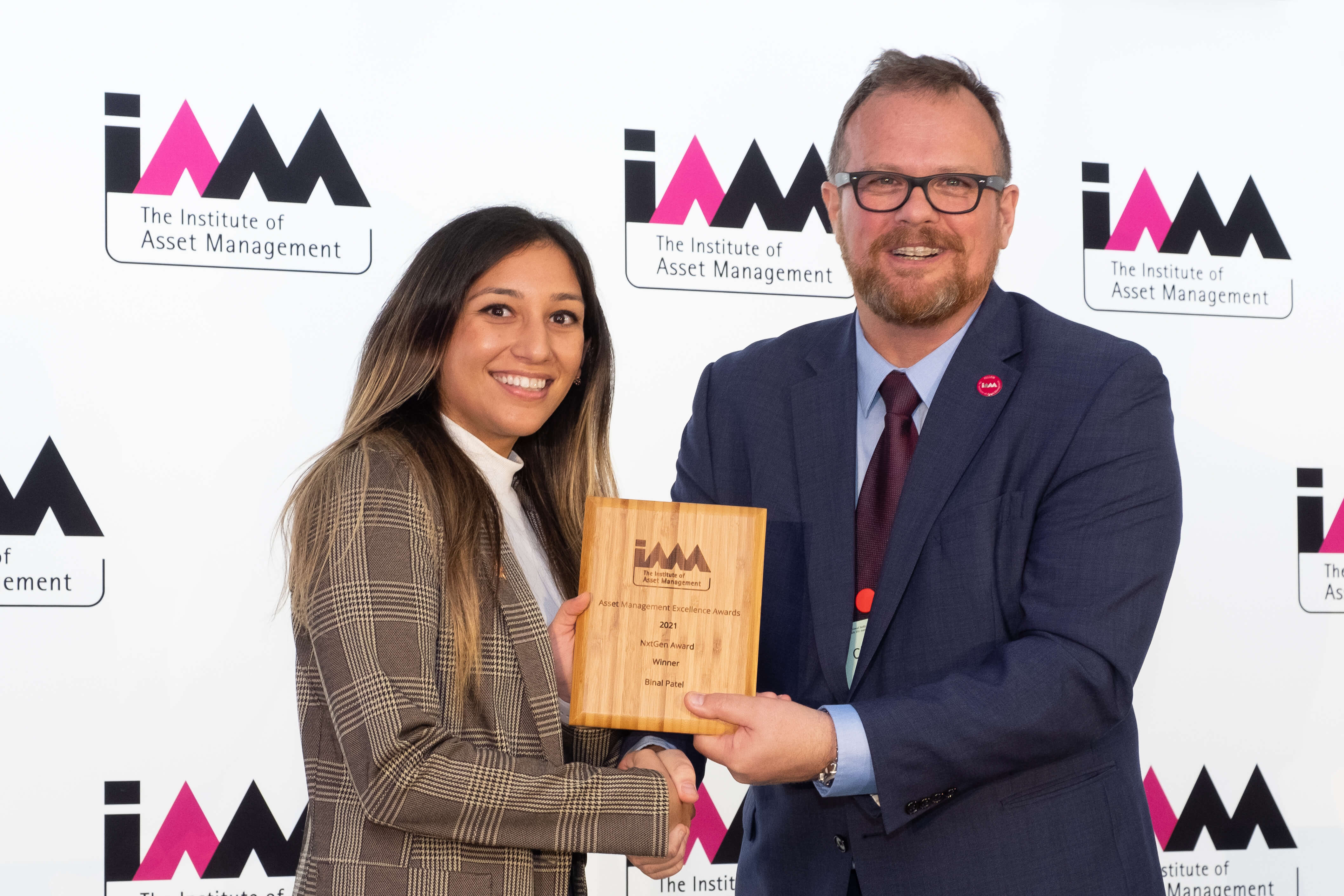 Digital Innovator Award
Binnies and Rezatec
The Intelligent Damn monitoring system (iDMS) harnesses the power of satellite technology to proactively manage reservoir safety and address these challenges. Combined with geo-spatial AI techniques, it identifies normal dam behaviour from long-term retrospective data.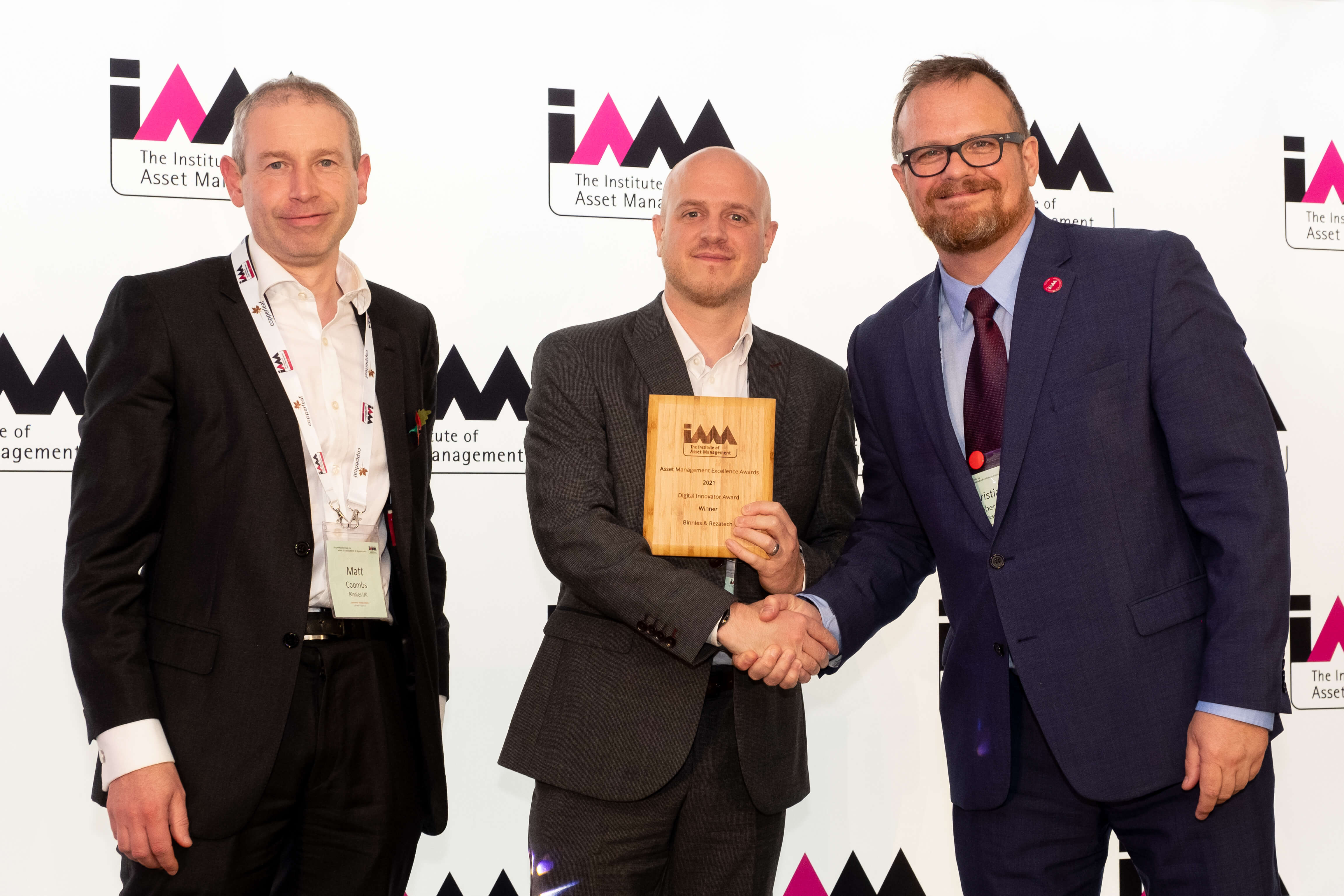 Risk Management Award 
Southern Nevada Water Authority
The use of a Risk-Based Decision Support Process in the Horizon Lateral Feasibility Study: SNWA and it's consultancy team applied an innovative, best practice risk-based planning approach to help select preferred pipelines alignments for a major new water delivery project.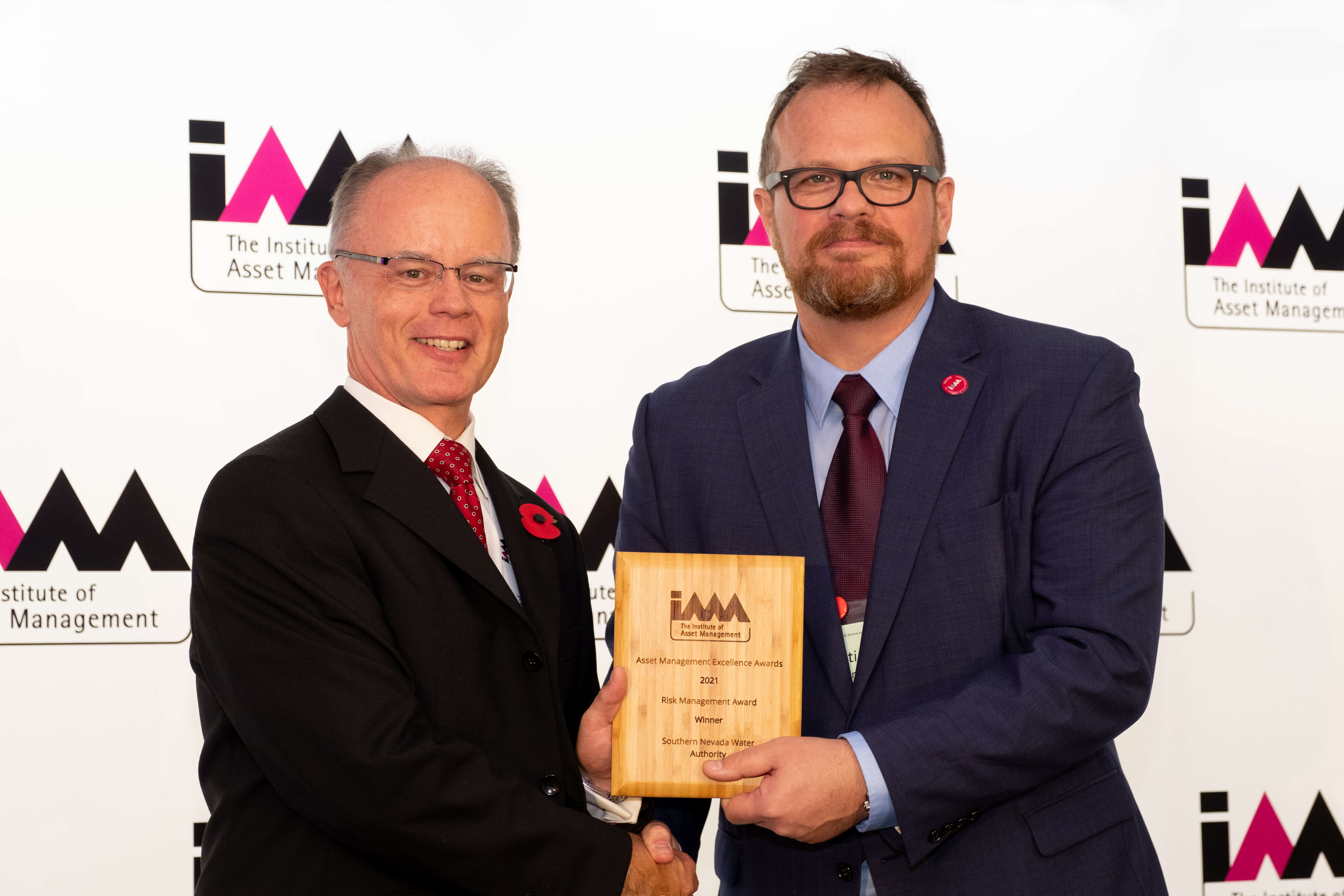 McKeown Individual Award 
Dr. H. Sharifpour
This recipient is an asset management champion in Iran, working to standardise approaches and terminology by translating key texts into Farsi. He has also contributed to the design and development of maturity level assessment software, deployed in national organisations.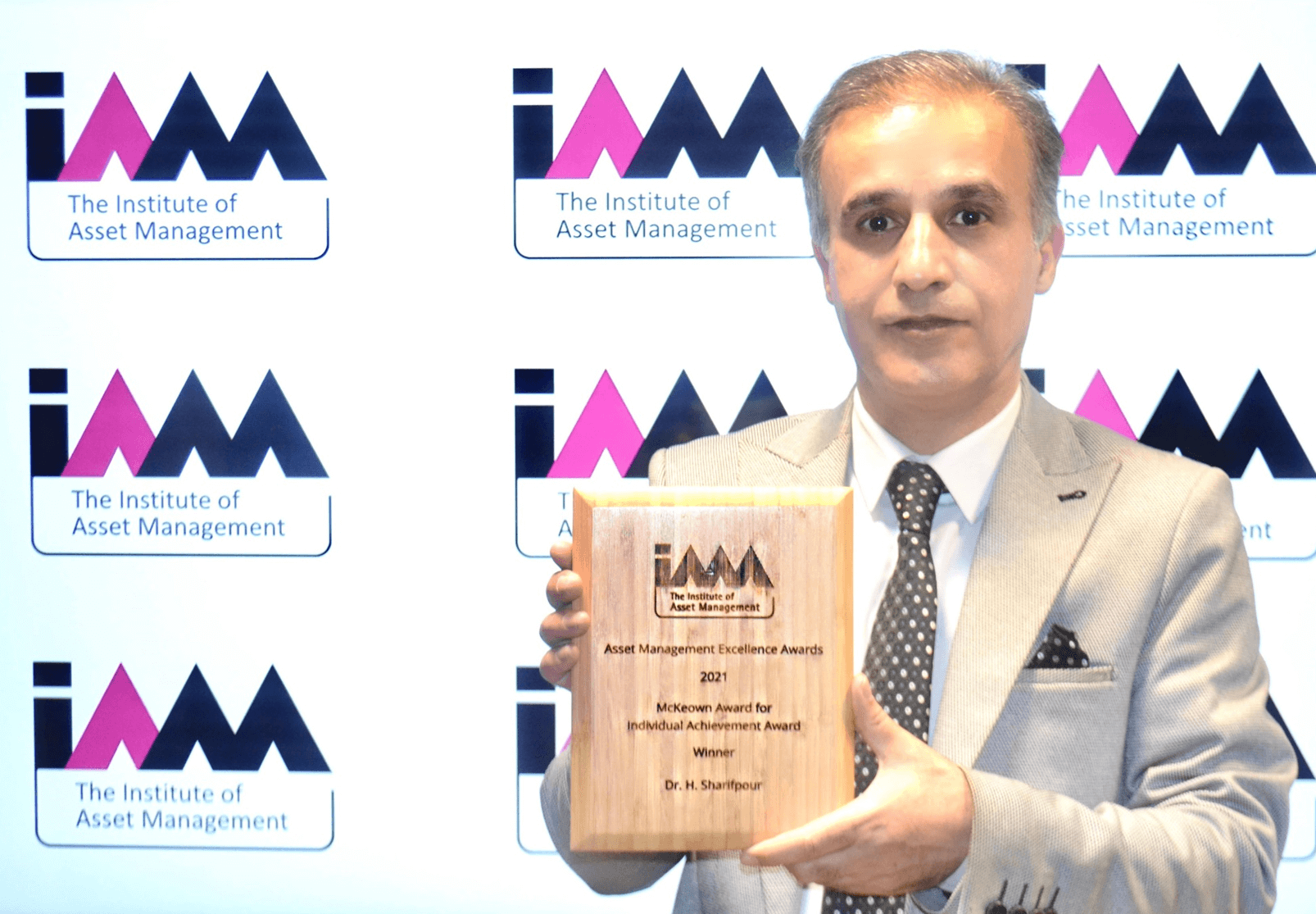 Sustainability and Climate Impact Award 
Connect Plus, Connect Plus Services, Atkins, Skanska, Toppersfield and FM Conway
M25 Asset Management Strategy: Based on Emerging best practice, a new surface course using 50% reclaimed asphalt (RA) was successfully installed on the M25 J25-26 as part of an asset management strategy to minimise the carbon impacts of maintaining the M25.